Here is a list of known common problems and conflicts for Responsive Scroll Triggered Box and T3Framework.
PHP Fatal error: Class T3Path not found
A PHP fatal error caused by the missing t3.phg file of T3 Framework
Fatal error: PHP Fatal error: Class 'T3Path' not found in /../plugins/system/t3/t3.php on line XXX
Article and Module Titles disappear
Article and module titles disappear whenever a box type "Module" is being triggered on the page.
One Fix
The most common cause of these errors/problems is the wrong order of the T3 Framework plugin. It should be loaded before Responsive Scroll Triggered Box System Plugin.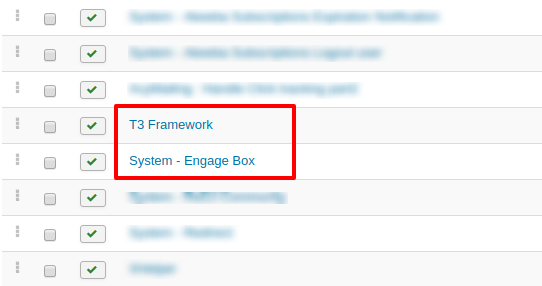 Go to Joomla Plugins Manager and find the "System - Responsive Scroll Triggered Box" plugin. Then re-order it after T3 Framework.