Novarain Framework is a new system plugin that is automatically installed along with any of our extensions and allows you to update them via Joomla! Update Manager using your Download Key.
Where to find my Download Key?
You can find your Download Key in your downloads page.
Save your Download Key
Login to the backend and go to Extensions -> Plugins. Find the Novarain Framework, click to edit and input your download key to the available field.
You are set! Now you can update our extension using the Joomla Update Manager whenever a new version is available.
Note: Try to paste the Download Key to notepad first in order to remove unwanted special characters.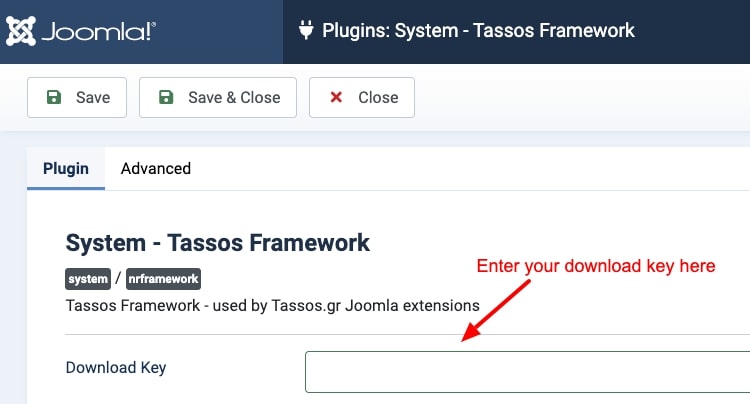 I can't find the Novarain Framework
You are probably running an old version of our extension and you'll need to update to the latest version if you want the Auto-Update feature.