The details of any organized event can now be recognized by Google and become relevant for enhanced search results for evenly relevant queries. Set up important scheduling, location and artist data to show up along with your event's description on Google Search. Let's see how to create an Event Snippet.
Navigate to Components > Google Structured Data > Items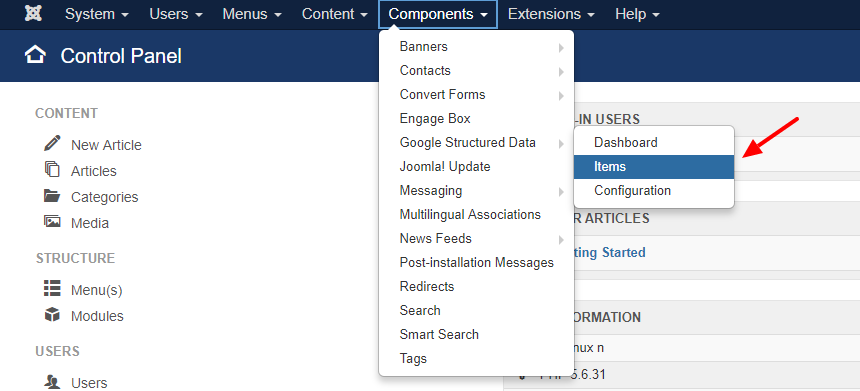 You will be located in the Items Manager Screen from which you can either edit an existing item or create a new one.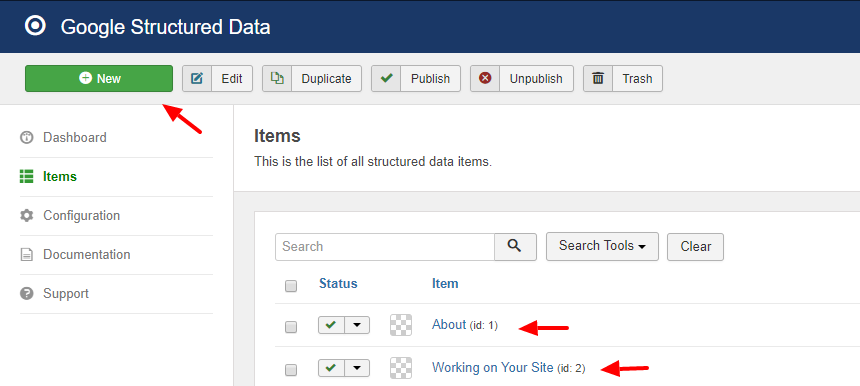 Creating a new item means that you have to select the Content Item from any of your components which are supported as Integrations.

Once you click on the select button, a modal will appear which contains the Content Items for each of your components. In this modal you need to select the component to which the content item belongs and then select the content item itself.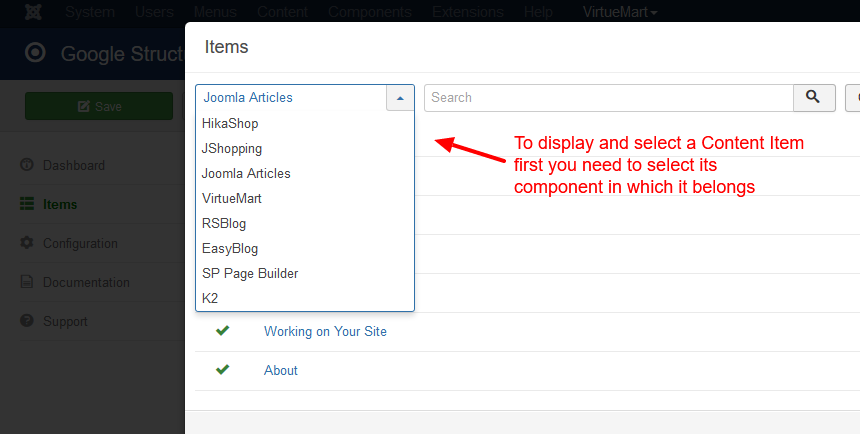 Then, select the "Event" Content Type in order for its fields to appear below.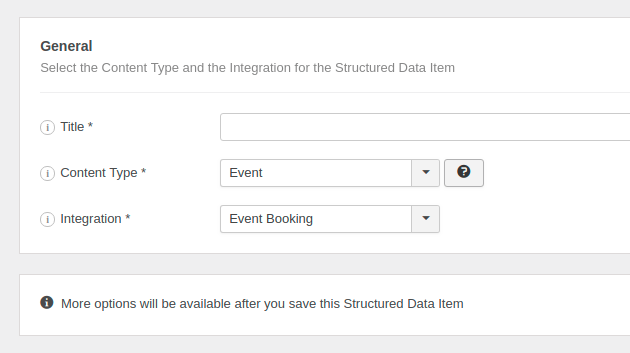 Finally, the "Event" Content Type has a certain set of fields that can be filled out. Let's see them one by one.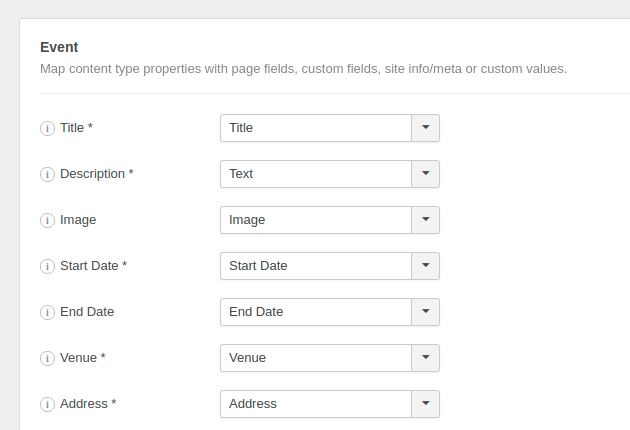 Name
Description
Type
Choose the event's type between a set of choices as currently recognized by Google.
Description
Type a short description. If none is provided then the event's text will be used instead
Image

The image option has the following 3 choices

Inherit : Use the article's main image.
Upload : Upload your own image.
Custom URL : Add a custom URL of an image.

Start Date, End Date
Fill the Start and the End date respectively along with their hours.
Venue
Write the venue's name as explanatory as possible.
Address
The event's full address (e.g. Some Street, New York, NY, 12345, USA).
Performer Type
Choose the performer's creative work type between a set of choices as currently recognized by Google.
Performer Name
The name of the performer. It can be a whole group's name or one of a single person.
Sales Starting Date
The date when the sale of the tickets for the event starts.
Price
The price of the ticket.
Tickets Quantity
How many tickets are available.