The Fact Check Content Type is ideal for situations when you have content which reviews a claim made by others. This element enables Google Search results to show a summarized version of your fact check when your page appears in search results for that claim.
Navigate to Components > Google Structured Data > Items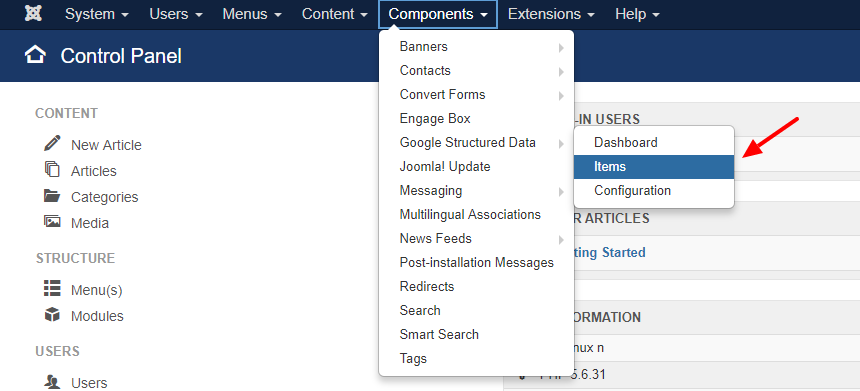 You will be located in the Items Manager Screen from which you can either edit an existing item or create a new one.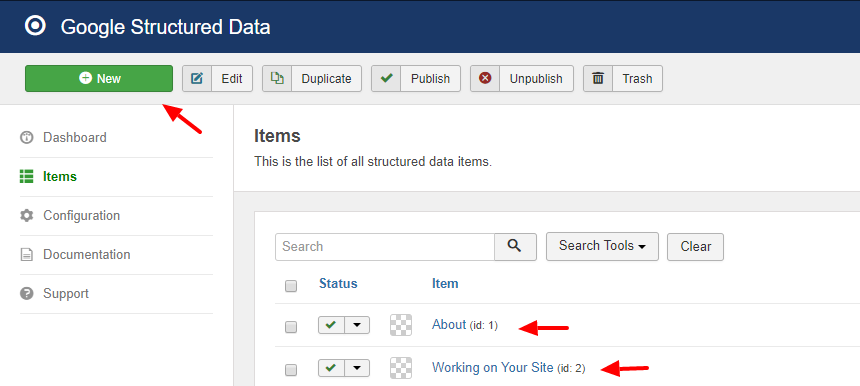 Creating a new item means that you have to select the Content Item from any of your components which are supported as Integrations.

Once you click on the select button, a modal will appear which contains the Content Items for each of your components. In this modal you need to select the component to which the content item belongs and then select the content item itself.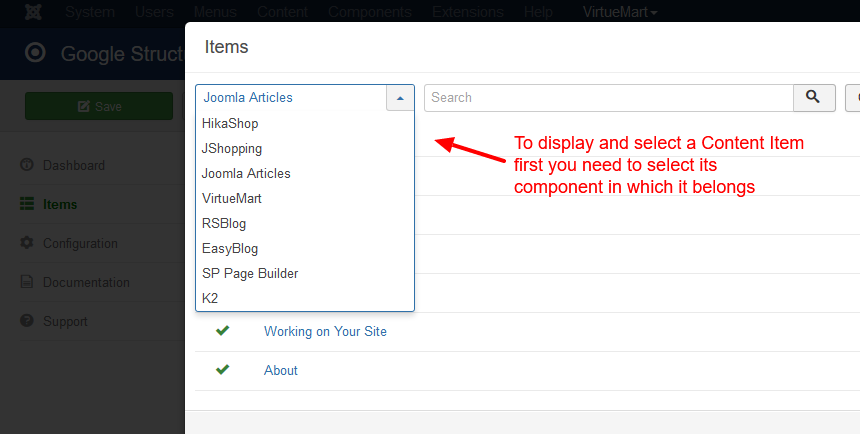 Then, select the "Fact Check" Content Type in order for its fields to appear below.
Finally, the "Fact Check" Content Type has a certain set of fields that can be filled out. Let's see them one by one.
| Name | Description |
| --- | --- |
| Claim Title | The title of the claim. For example, the world is flat. |
| Claim Publication Date | When was the claim published. |
| Claim URL | The URL at which your readers can read this claim. This refers to the third-party URL. |
| Claim Author | The name of the Author who published this claim at the third-party URL. |
| Claim Author Type | Whether the Claim Author is a Person or an Organization. For example, Flat World Society. |
| Rating | A textual representation of a the validity of that claim. |
| Multiple Fact Checks | Whether you have included multiple fact checks for that specific claim in your content item. |
| Anchor Name | If you have multiple fact checks, you should add an anchor name to a headline separating them so they can be parsed correctly by Google. For example, #fact1, #fact2. |