The Local Business snippet is a must-have choice for all business owners. Google Search created a prominent Knowledge Graph card with details about your business which otherwise would be scattered all around your website. To set it up follow the steps below.
Navigate to Components > Google Structured Data > Configuration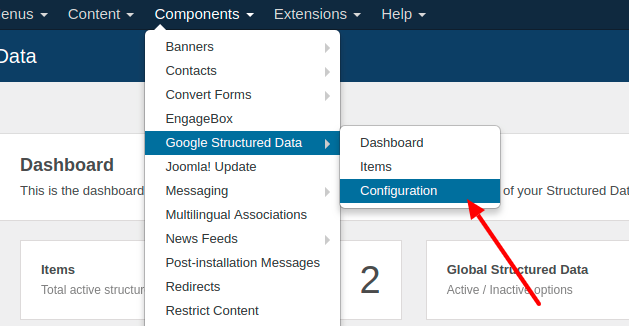 You will be immediately located in the Global Structured Data Tab in which you can scroll down until you find the Local Business Listing Section.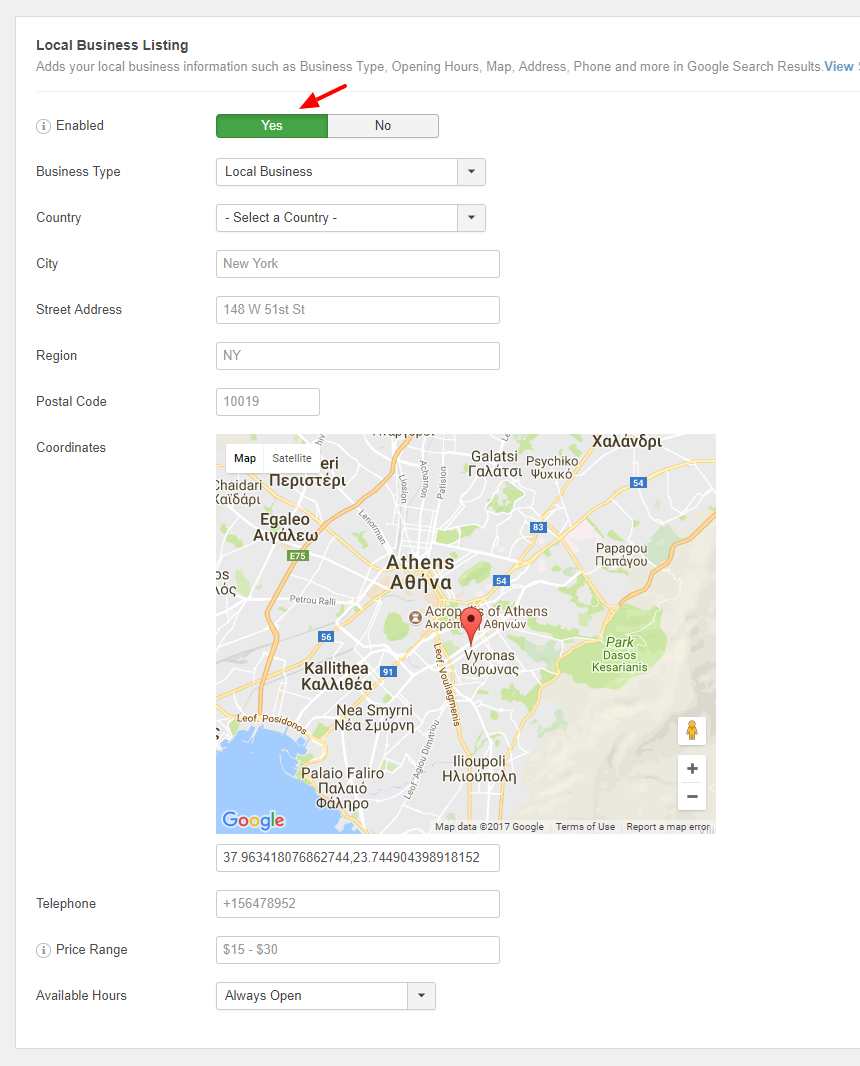 In this section there are a lot of fields related to your business. Those are the following:
Enabled: Self-explanatory. Enable or disable the Local Business Listing functionality.
Business Type: Choose your most appropriate business type out of those that are currently supported by Google.
Country, City, Street Address, Region, Postal Code, Coordinates, Telephone: Self-explanatory. Fill them with your business details respectively.
Price Range: Fill this input field with your lowest and highest price, or whichever low-high range you'd like. E.g. $15 - $30
Available Hours: Choose "No Hours Available" in case that you don't have a stable schedule or "Always Open" if you operate at a 24/7 schedule. Finally, choose "Open on Selected Hours" to manually input the opening and closing time for each day of the week.
Once you are done, click "Save".
Notes
To prevent structured data spam, the Local Business Markup is generated on the homepage only.
All the LocalBusiness Types that you can choose from are all that Google supports, at least for the time being. While we monitor new additions regularly, if you happen to stumble upon a newly supported LocalBusiness Type, we would be more than happy to include it if you let us know