Mark up your video content with structured data to make Google Search an entry point for discovering and watching videos. You can provide details such as the description, thumbnail URL and upload date. Google may use your markup to power carousels. Video markup enables a badge on the image in mobile image search results, which can encourage more users to click your content. Let's see how you can assign the Video Content Type to a page.
Navigate to Components > Google Structured Data > Items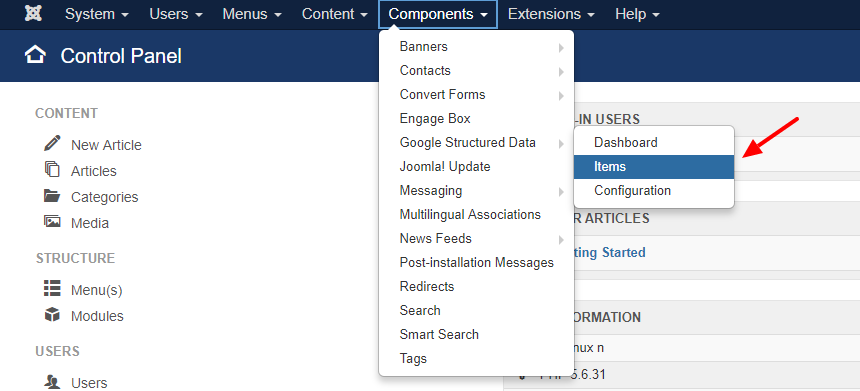 You will be located in the Items Manager Screen from which you can either edit an existing item or create a new one.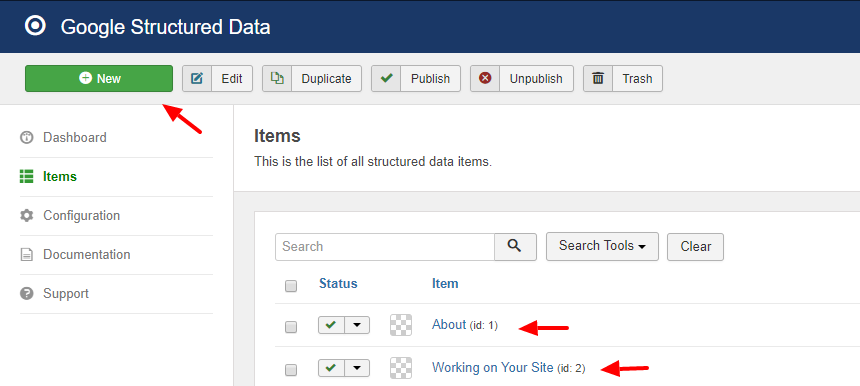 Creating a new item means that you have to select the Content Item from any of your components which are supported as Integrations.

Once you click on the select button, a modal will appear which contains the Content Items for each of your components. In this modal you need to select the component to which the content item belongs and then select the content item itself.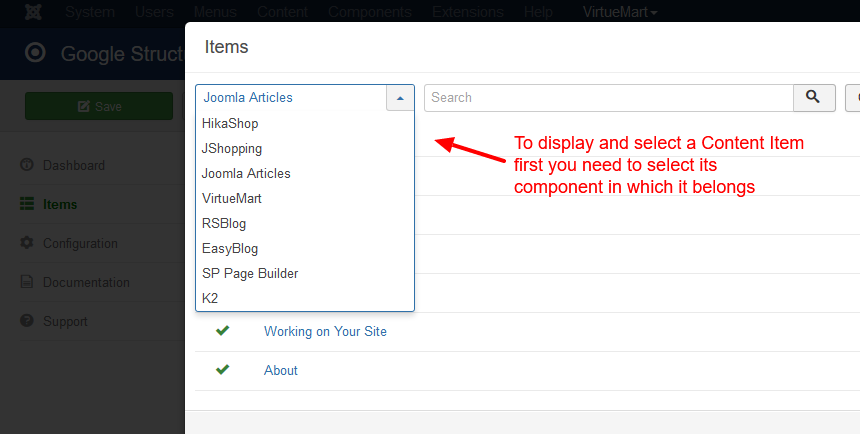 Then, select the "Video" Content Type in order for its fields to appear below.

Finally, the "Video" Content Type has a certain set of fields that can be filled out. Let's see them one by one.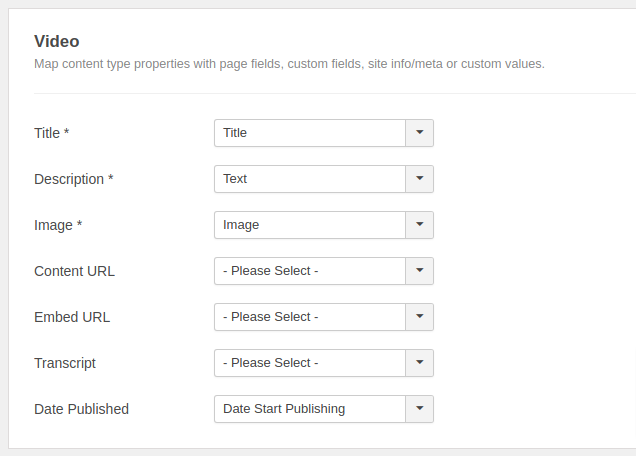 Name
Description
Headline
The headline of the page. Headlines should not exceed 110 characters. If none used, the default items's title will be used instead.
Description
Type a short description. If none is provided then the items's text will be used instead
Image

The image that will be used as the video thumbnail image file. It must be in .jpg, .png, or. gif format. For best results, provide a high-resolution image (minimum of 50K pixels when multiplying width and height) with the following aspect ratios: 16x9, 4x3, and 1x1.

The field has the following 3 choices

Inherit: Use the items's main image.
Upload: Upload your own image.
Custom URL: Add a custom URL of an image.

Video URL

A URL pointing to the actual video media file.

This file should be in .mpg, .mpeg, .mp4, .m4v, .mov, .wmv, .asf, .avi, .ra, .ram, .rm, .flv, or other video file format. All files must be accessible via HTTP. Metafiles that require a download of the source via streaming protocols, such as RTMP, are not supported. Providing this file allows Google to generate video thumbnails and video previews and can help Google verify your video.