Every single feature of Convert Forms below has gone through countless design and development iterations to achieve exactly what you just read!
Modern Form Builder
Convert Forms boasts an extremely easy to use Form Builder. You do not need any coding knowledge to get started!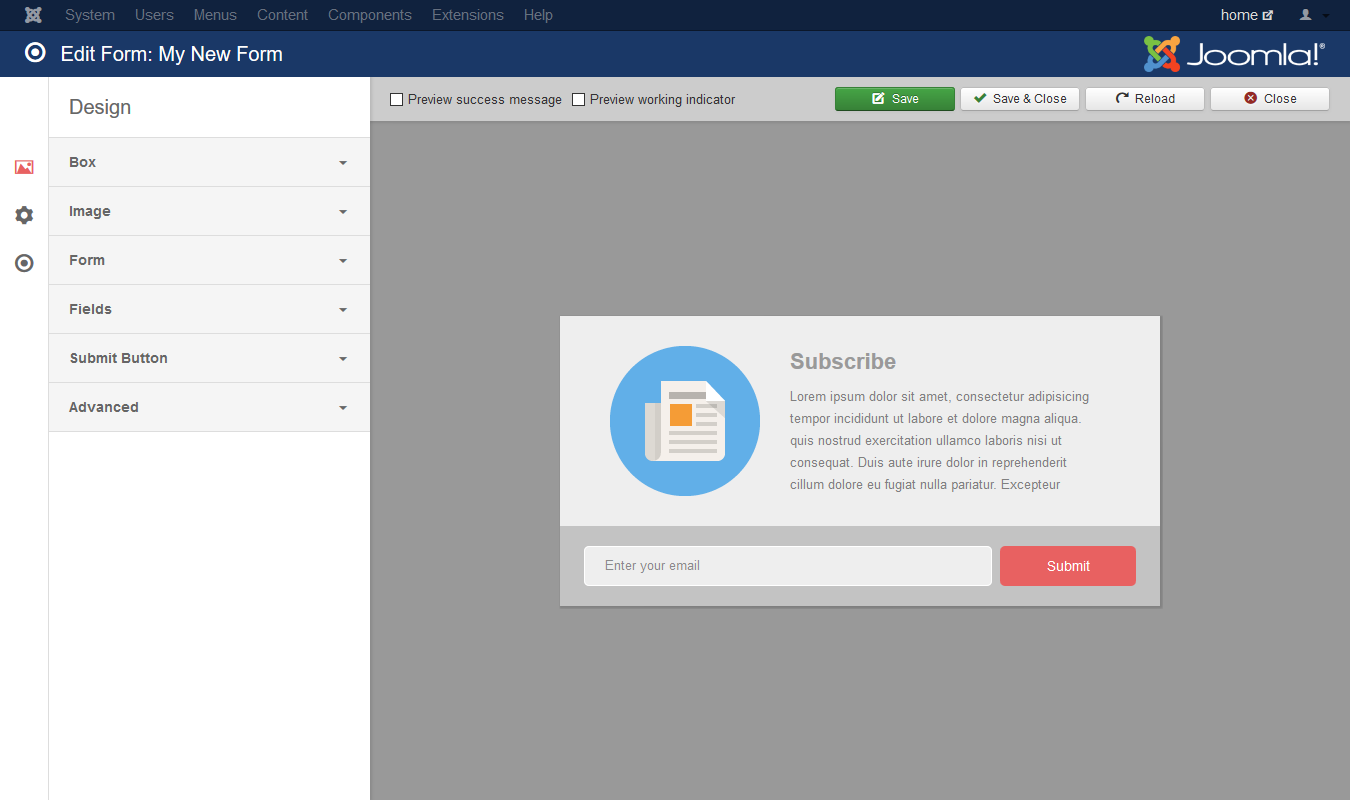 The Form Builder is both simple and advanced at the same time offering high customizability for even the most advanced users.
Pre-made Templates
On top of that, we have carefully created an elegant collection of forms as templates to accommodate both quickness and effectiveness for the majority of situations.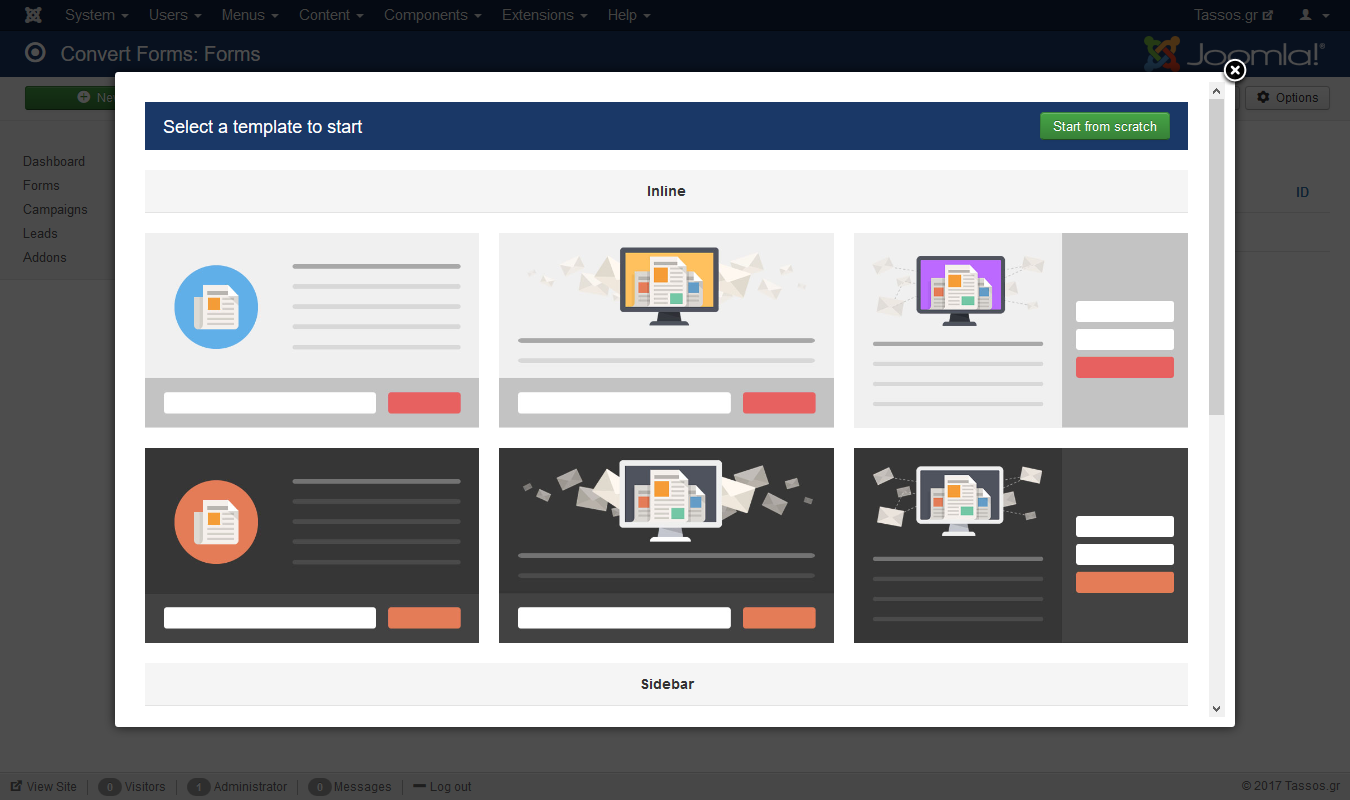 Rest assured that this collection will grow in size by each new release and your feedback will be greatly taken under consideration.
Email Marketing Services Integration
MailChimp, GetResponse, ActiveCampaign and AcyMailing are now able to communicate with your Joomla! Website and enrich your subscribers lists seamlessly.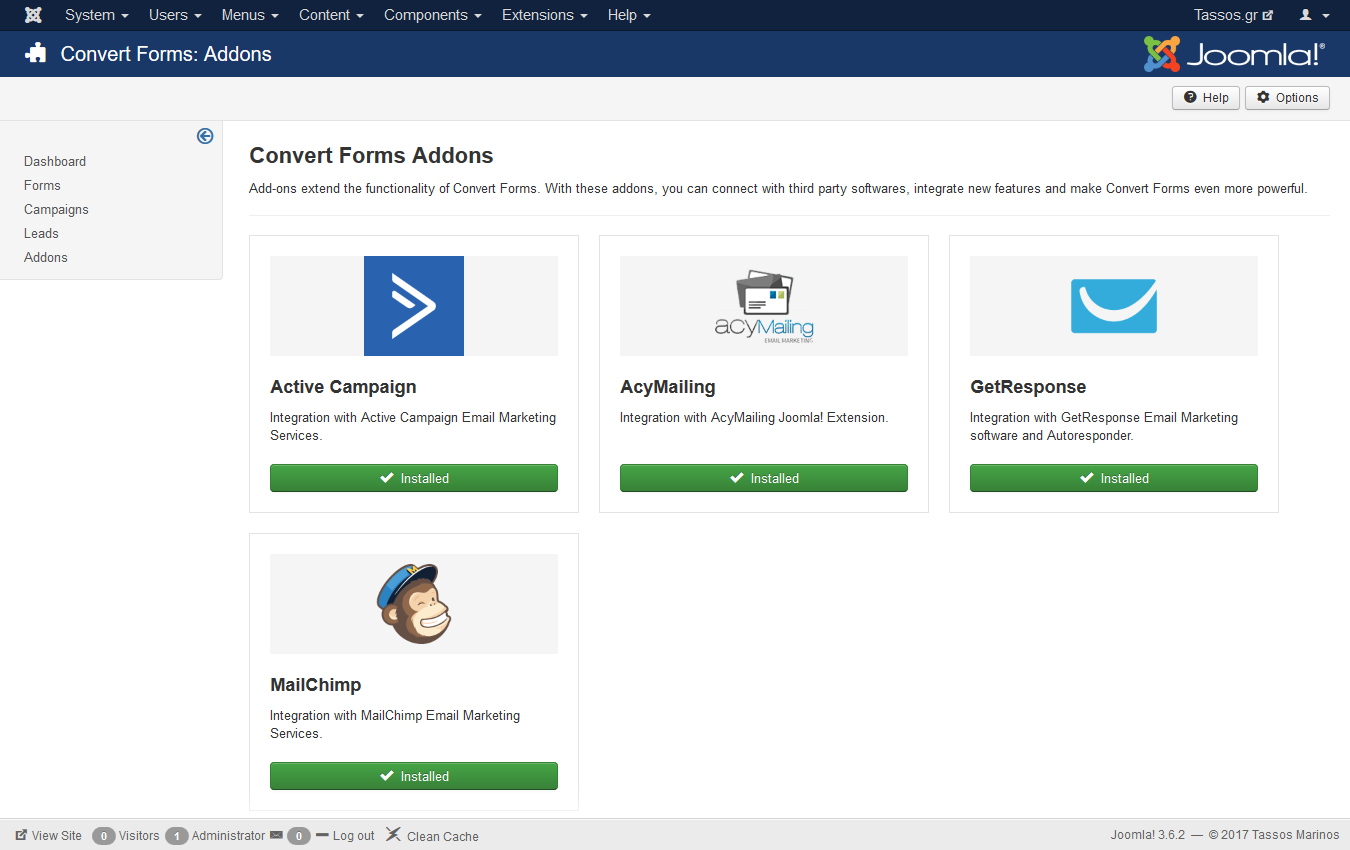 This means that you can forget about exporting and importing data and vice versa between your services! By using their respective APIs, Convert Forms has completely automated the capturing of new Leads for your campaigns. Also, as new releases come out, the collection of Email Marketing Services Integrations will keep growing. Each new Integration will be mostly based on your feedback, so, in case you are using a different Service, we would love it if you could send us your request!
AJAX-Powered Forms
Convert Forms uses AJAX technology by default to keep your user in his current page. Your user will not experience a page reload or redirection whatsoever during submission process!
Of course by using the Form Builder you can always explicitly configure your Convert Form to redirect to wherever you would like it or just show your own message in place. The control is fully at your fingertips!
Responsive & Mobile Ready
With the mobile and tablet visitor percentage rising each day, Convert Forms are ready and at their best to capture new Leads coming from the mobile world!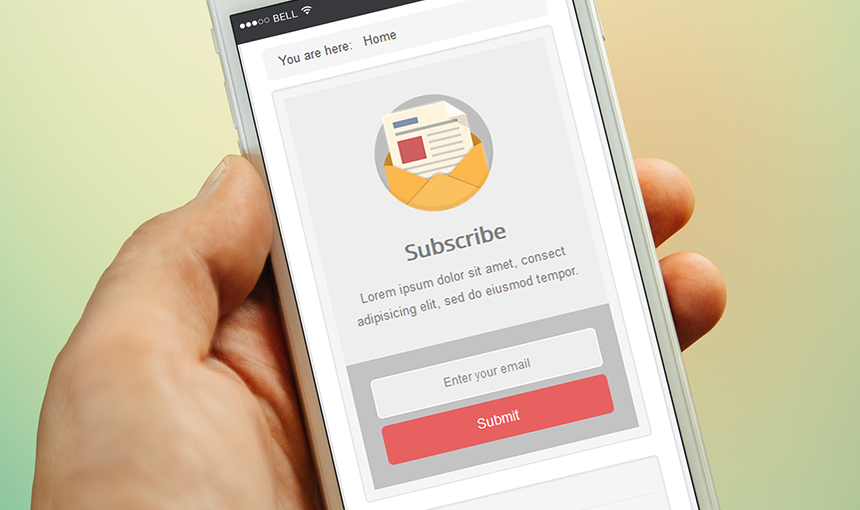 Every form you create will be entirely responsive for every mobile or tablet browser available!
More Features
To keep your workflow streamlined, Convert Forms comes with an extensive Leads Management screen from where you can see the status of your new Leads in a glance.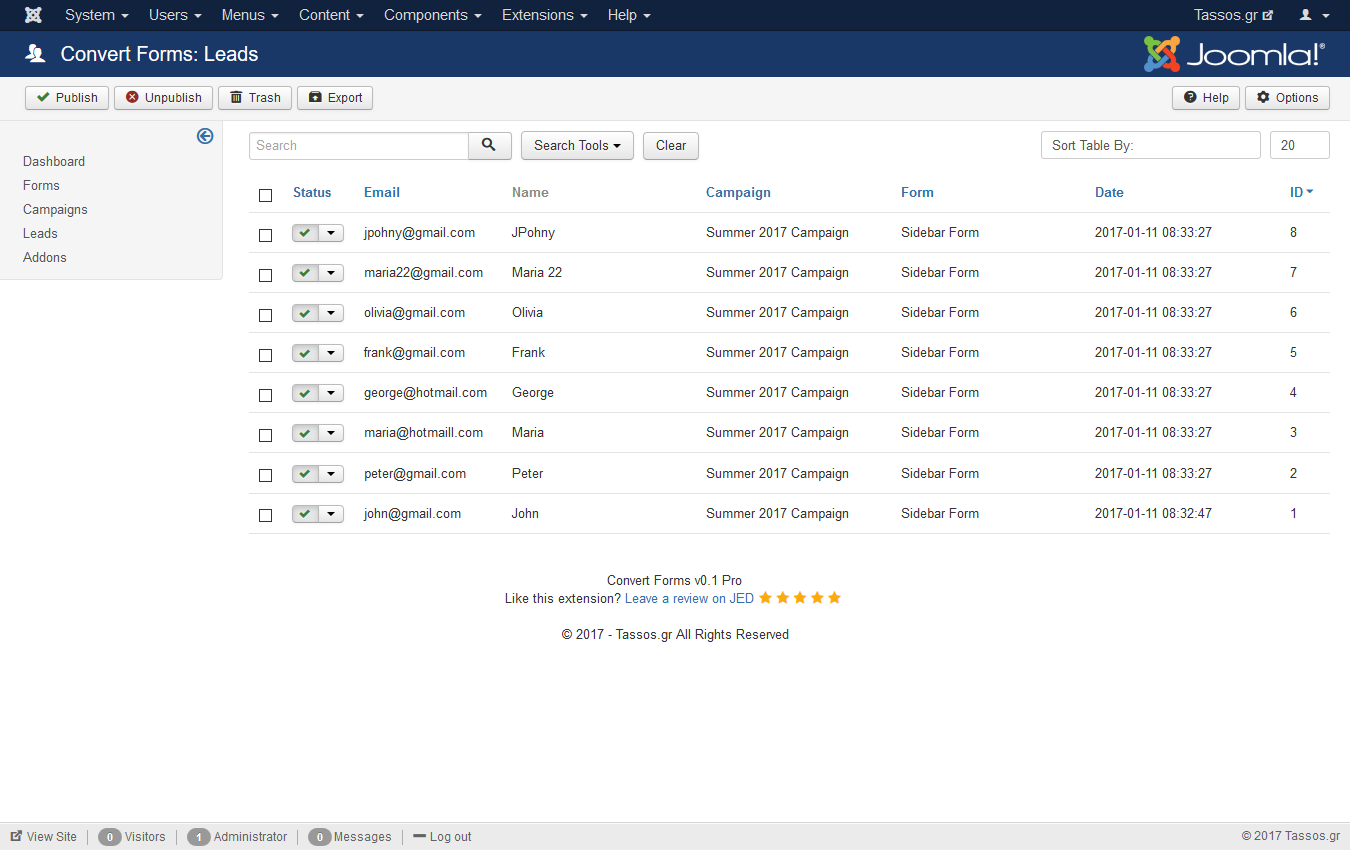 Also, in case you'd like to use your forms with multiple sites you can quite easily export them from one Convert Forms installation to another with only 2 steps. Finally, all your forms are dead-simple to embed in articles, pages, sidebar widgets or footer using just a module or just a shortcode!
FREE and PRO versions
Convert Forms has a FREE version available to help you realize the power of Lead capturing. When you are ready to go the extra mile and boost your marketing to the next level, you can purchase and update to Convert Forms PRO anytime completely hassle-free!
A Welcome Gift
To welcome this new extension into your Joomla! websites, we offer a 30% Discount for all the subscription plans for a limited time only! Use the Coupon Code CONVERTNOW upon purchase to take advantage of this offer!