60+ NEW transition effects!
With the new 60+ transition effects now you can play the role of a play director more than ever! Pop your boxes to your user's screens almost in any way imaginable! And as for the guarantee of them playing the way they should, we have you covered! The compatibility goes all the way back to IE8 and Android 2.3!
New publishing assignments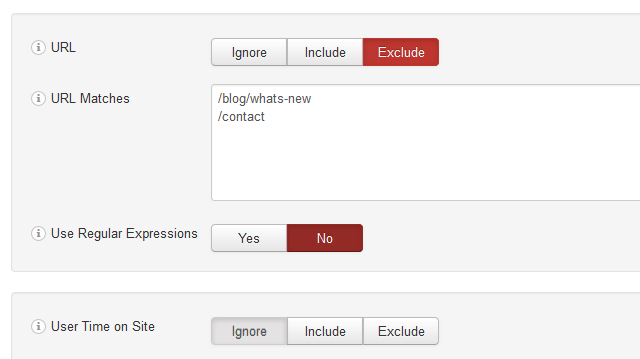 In this major version you'll find that you can now adjust exactly where and when will your box open. The new publishing assignments are:
URLs
Exclude or include the URLs for the box to open or not to.
Time on Site
If you want to display a box after the user has spent 3 minutes on your entire site, this is the option you are looking for.
Custom PHP
If you're a PHP Developer you can even write your own condition and it will be evaluated!
Google Analytics Integration
Set your Google Property ID in the RSTBox's preferences and you'll automatically track the Open and Close events of your RSTBox through your Google Analytics Dashboard! Give it a try!
Auto-Close Timer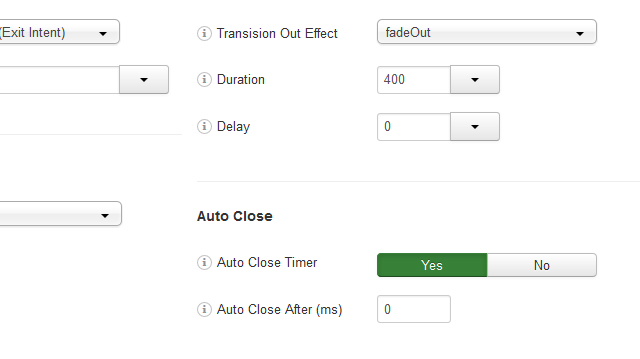 Of course a feature such as this was long overdue and that's apparent from the vast amount of customers that requested such a timer! Now those customers will be more happy than ever! Now you get to tell your RSTBox exactly after how long you want it to close itself!
More options
Did you want to disable the close button? Now you can!
Did you want to have your content to also be centered vertically? Now you can!
Did you want to select different transition effects for closing your RSTBox? Now you can!
Administrative goodies
This version now has search and filter tools in case you've created a lot of RSTBoxes and you want to save a bit more time searching for the one you want.
Also, in case you've forgotten, now there's a help button which leads directly to the RSTbox' Documentation for your convenience!
The obligatory bug fixes
Updated jQuery plugin namespace to prevent conflicts
Updated the animation duration field to accept only numbers in miliseconds
Updated Italian and English translations
What's in the next version?
In the next version you'll be able to assign your RSTbox based on specific Content Article or Content Categories.
You'll also be able to customize the close button to your liking and, last but not least, finally be able to create special RSTBoxes for Youtube Videos!
Stay tuned!
Can you spare 2 minutes to write a review on JED?
I wanted to let you know how much I appreciate you are using Responsive Scroll Triggered Box. I am working hard to improve the extension and bring you a better and better experience every day.
If you have a minute, I'd love it if you would take a few seconds to share your experience by writing a review of JED to tell other folks how my extension has been useful to you.
Download the Update Write a review