MailChimp Auto-Subscribe gives you the ability to associate any Joomla User Field with any MailChimp Merge Tag quite easily.
If you navigate to the Plugin's Options and then select the "Settings" Tab you'll find the Data Map there.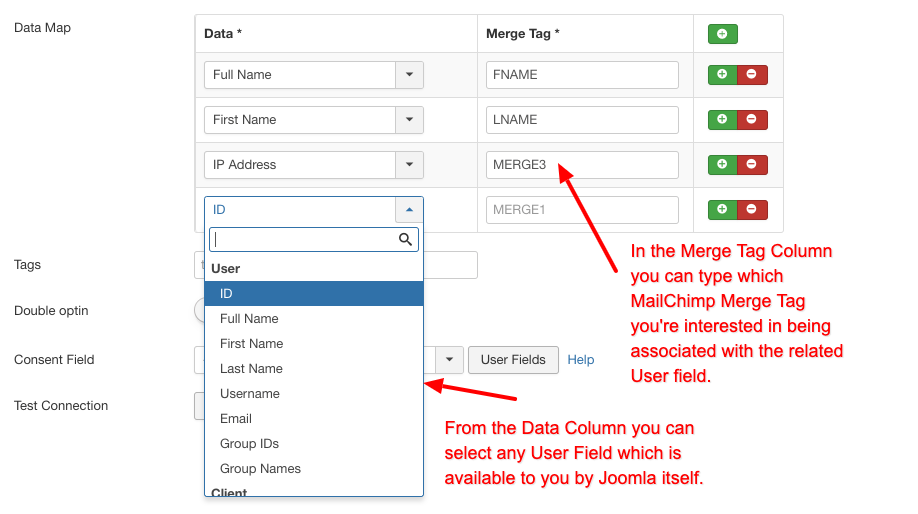 As you can see in the screenshot above, there are two columns in this table.
The Data Column: In this column you get to choose from a dropdown which User Field you're interested in storing in MailChimp
The MailChimp Merge Tag Column: In this column you can fill in the name of the MailChimp Merge Tag which will hold the value of its related User Field.
If you want to know a bit more about MailChimp's Merge Tags take a look at MailChimp's official documentation on Getting Started with Merge Tags.