Have you purchased an individual extension subscription and now you'd like to upgrade to the Bundle Plan? It's possible and you can do it by yourself in less than a minute!
Why Upgrade to Bundle
It gives you access to the Pro version of all our Pro Joomla! Extensions (and future extensions)
It comes with an unlimited-sites license
It gives you access to 1-year Updates
It comes with a 30% renewal discount
It saves you money, time and energy by managing just one subscription
Upgrade to Bundle
To upgrade an individual subscription to the Bundle Plan, log into your account, and go to My Subscriptions page. There, click on the 3-dot icon next to the subscription you'd like to upgrade, and click on the Upgrade to Bundle option.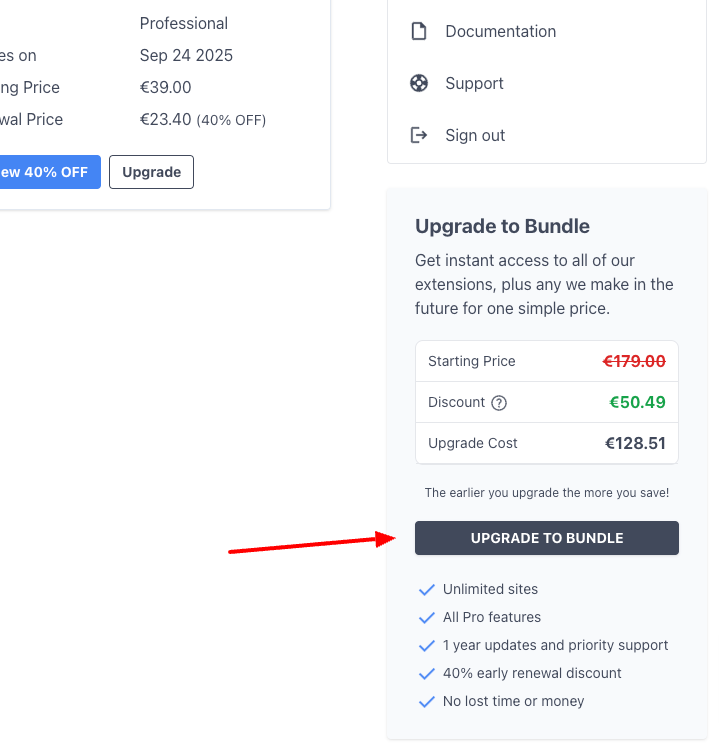 You will be redirected to the checkout page to purchase the Bundle Plan.
You won't lose the money you've already paid
When you upgrade to a larger plan (Professional or Agency) or to the Bundle Plan, you only pay the prorated difference between what you've already paid and the cost of the new plan for the remaining time in your current billing cycle. This discount is displayed as Unutilized Amount at the checkout.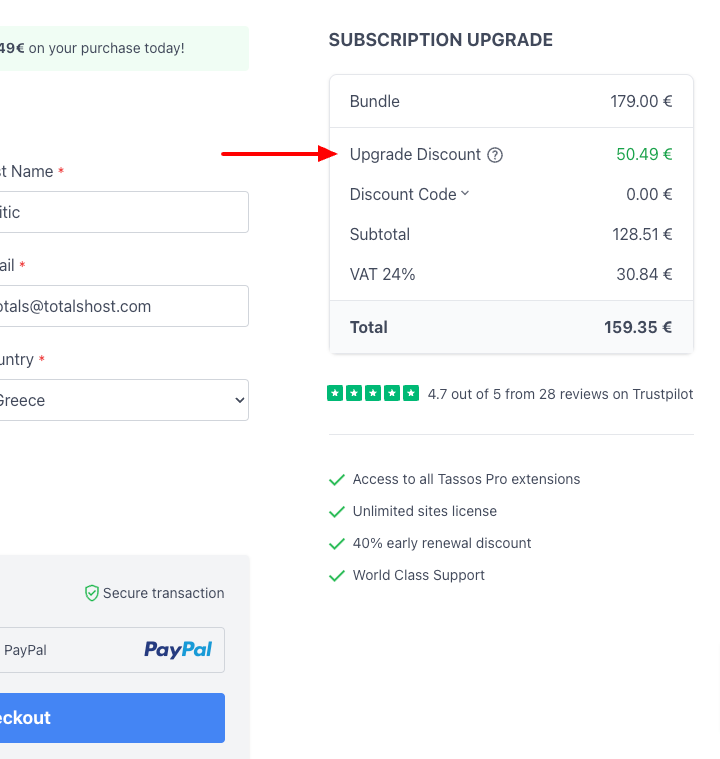 The Bundle Plan lasts for 1 year and comes with unlimited site licenses. After the upgrade you don't need to change your Download Key.