Are you facing troubles with your Joomla site? Are you struggling to find a reliable solution to fix a bug with a Joomla extension or Joomla Template? Stop wasting so much time in search engines. For quality help, you just need to know where to look. In this post, I am going to share with you the best resources from where you can get Joomla support easily and free of cost.
Joomla.org Official Forum
Forums are considered as the best way to discuss an issue you're experiencing, or idea about a specific topic. Before start spending your hard-earned money on a so-called premium support service, visit the Joomla! Forum to seek out help and advices.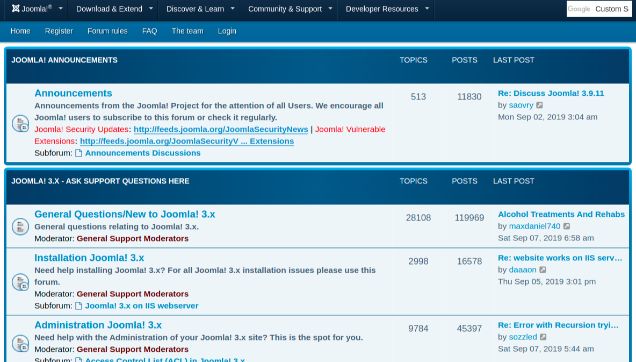 Joomla community is the backbone of this CMS and users on the forum are always eager to help you out and solve your question. There, you not only ask questions but also check other threads on similar issues.
Till now, the Joomla! Forum has more than 750,000 registered users and has 770,000+ topics. From these stats, you can assume the activeness of the forum.
Visit http://forum.joomla.org
Joomla Facebook Group
Joomla has a Facebook Group too. An alternative support channel where you can post the issues you're facing and get them solved by the community members. The Joomla Facebook Group is the most active group I have seen in among other Joomla related groups as it has more than 25,000 active members and your question is most likely to be answered in just a few minutes!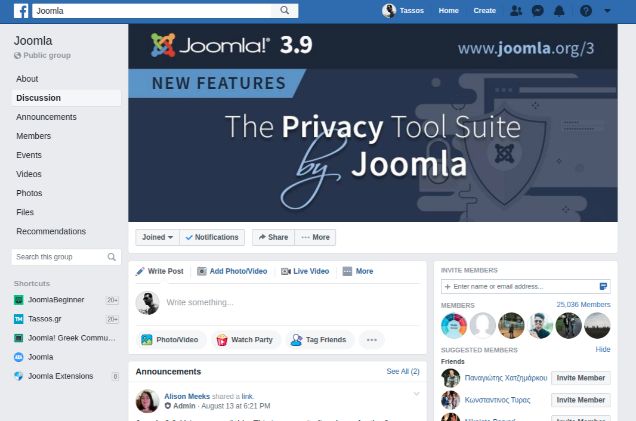 Like in every Facebook Group, there are guidelines to keep the group spam-free and productive. So, just make sure, you are not spamming with your services or products, otherwise, you will get banned immediately without any prior intimation.
Visit https://www.facebook.com/groups/joomlanospam
Joomla Official Documentation
The Joomla documentation site is an online collaborative community manual where you can learn how to install Joomla, report a bug, help with the translations, secure your website and even learn how to develop a Joomla extension. If you are a beginner and want to do a masters in Joomla, this is your place.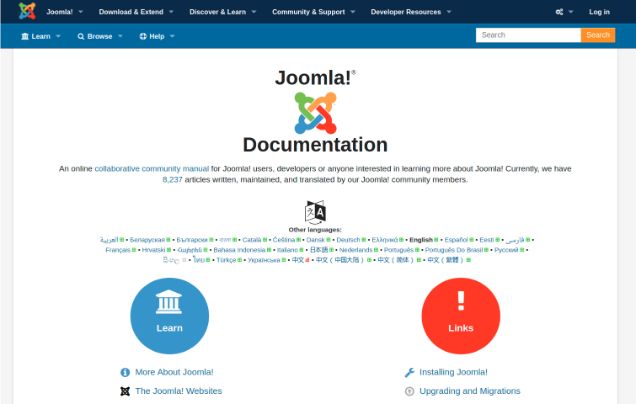 Right now, Joomla docs consist of 8K+ pages which are translated into more than 30 languages. It's very likely you can find the tutorial you're looking for in your native language.
Visit https://docs.joomla.org
Joomla Video Training
Joomla is not only offering you the community support, but it is also providing you Joomla training videos for free. In the Joomla! Video Training site, you can learn from everything from the basics to more advanced topics such as creating a multilingual web site and keeping your site up to date and secure.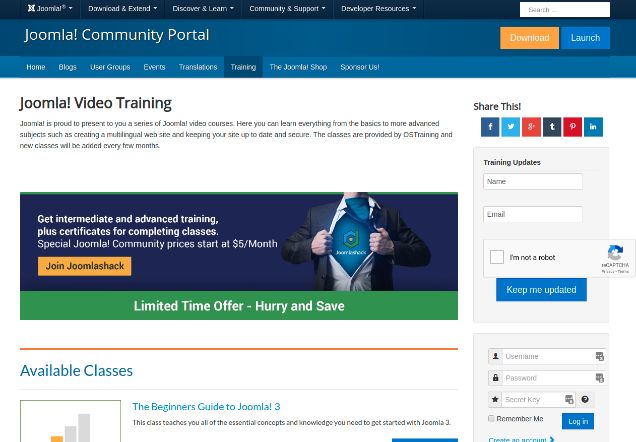 Right now, they have 5 classes which are covering all the topics from basic to advanced level. And each class has around 10+ videos. So if you are looking for video content to learn about a specific feature, this is your place.
Visit https://community.joomla.org/joomla-training.html
Local Joomla Meetups
Your network is your net worth. Start meeting new people at a local meet-up and seek out Joomla support and advice in person. Not only will you find like minded individuals eagerly available to help, but you can integrate yourself into the community.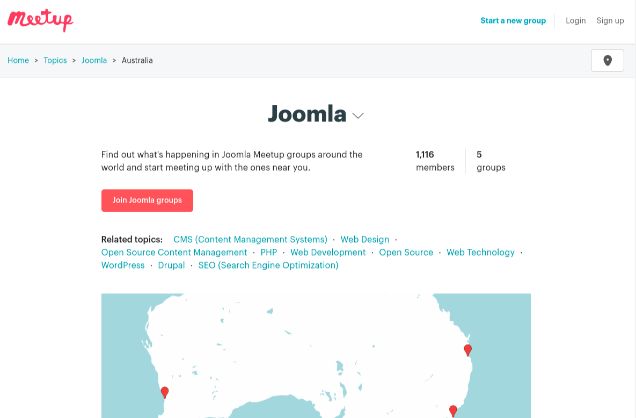 Meetup has more than 85 groups with 23,000+ members where you can easily find a Joomla local meetup group to join.
Visit https://www.meetup.com/topics/joomla
Joomlabeginner.com
At last, but not least, JoomlaBeginner.com. It is the most dedicated free Joomla resource website which is offering you truly practical Joomla tutorials and guides.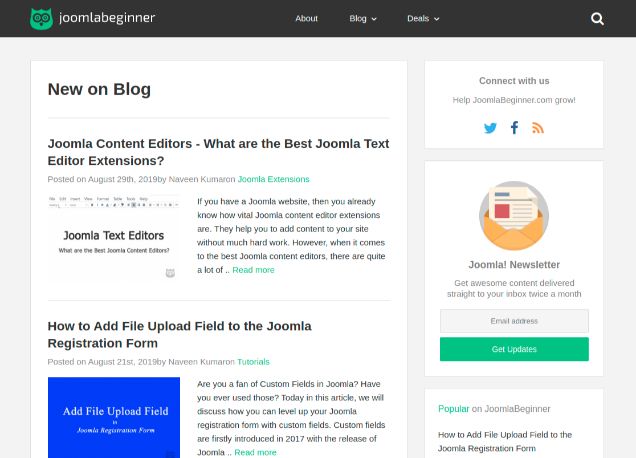 You can find beginner to advanced level Joomla tutorial there but also guides for Joomla hosting, extensions and templates.
If you are an email guy, JoomlaBeginner.com also offers a weekly newsletter so you can get new tutorials direct into your inbox.
Visit https://www.joomlabeginner.com
Final Words
These are some of the best free Joomla support channels you can use if you are stuck somewhere while using Joomla. Don't just waste your money to hire someone to just fix any simple issue. You can get help from the community because Joomla is not just a CMS, it's a family of great and supportive people.
Stop wasting so much time in search engines. For quality Joomla! help, you just need to know where to look.
Click to Tweet
PS: Are you a Joomla fan from Greece and seeking out help and advices in Greek? Come join us at the Joomla! Greek Community group on facebook.