WebHotelier Booking Form
Responsive Booking Form for Joomla
Version:

1.1.2

Date Updated:

Sat, 28 Jul 2018

Compatibility:

J3.4, J3.5, J3.6, J3.7, J3.8

Includes:

Module


Buy Pro
from 19€
30-day money back guarantee on all plans! No questions asked.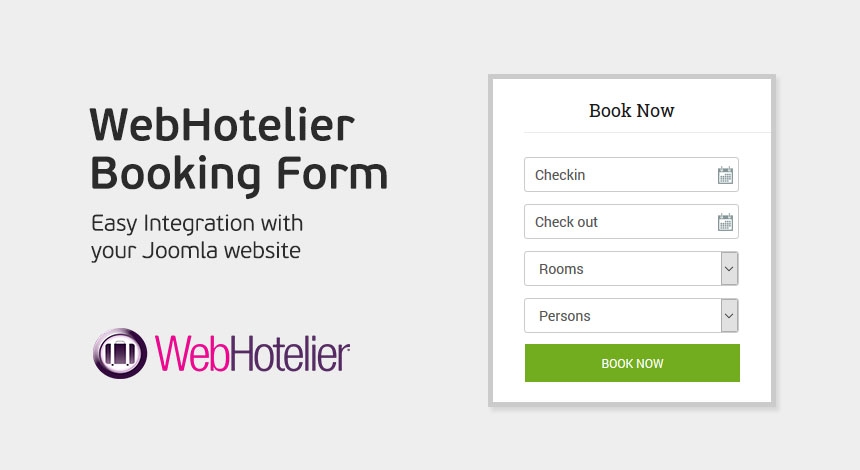 This module helps you to integrate a WebHotelier Booking Form to your Joomla website.
Features
Responsive Booking Form
WebHotelier to Joomla! Integration
Horizontal and Vertical form styling
Available fields

Checkin (Calendar)
Checkout (Nights Selectbox/Calendar
Location (For multi properties only)
Adults (Selectbox)
Children (Selectbox)
Infants (Selectbox)
Rooms (Selectbox)
Booking Code (Text)

Custom Text for Header and Footer
DatePicker for checkin and checkout fields
Automatic Language detection for WebHotelier
Compatibility with all modern browsers
Fully Compatible with Joomla 3.x
One-Click Install
No coding needed
Instant Support
Screenshots
Combine with EngageBox
Create an awesome Booking Form Popup for the WebHotelier like this and boost your hotel's Reservations!