Also, thanks to my lovely contributors on the Transifex - ACF Translation Project numerous new languages have began getting translated!
ACF - Facebook Video Field
Facebook Videos are easily at the top of sources for videos which go viral and bring in a ton of views to your website!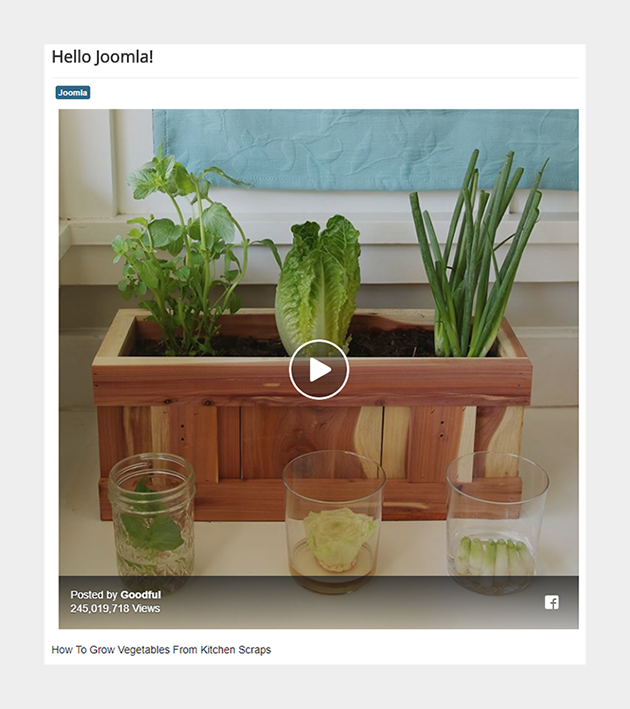 Now, with the ability to easily add a Facebook Video as a custom field for your articles, you're going to part of this emerging trend as well!
ACF - HTML5 Video Field
Before HTML5 you could only play a video to your webpage through a Flash Player or host it on a video site and embed it.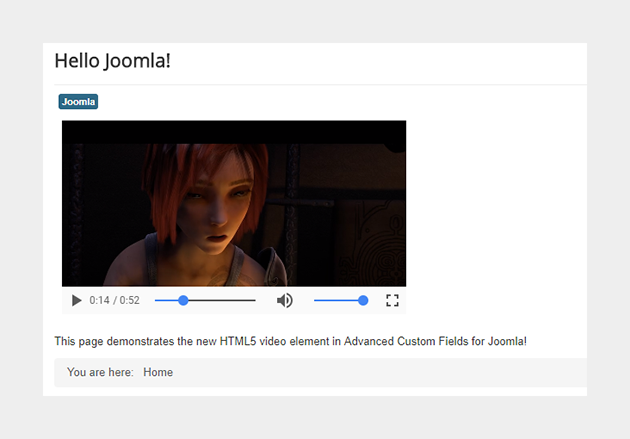 Now, with HTML5 Video capapabilities, you can play your own videos without having to rely on third-party services! With native controls and various customization options, your videos can stream directly from your Joomla website.
ACF - HTML5 Audio Field
For Audio multimedia the same can be said as it did for Videos. Although especially for audio there aren't as much third-party services to assist you in providing streaming and audio players.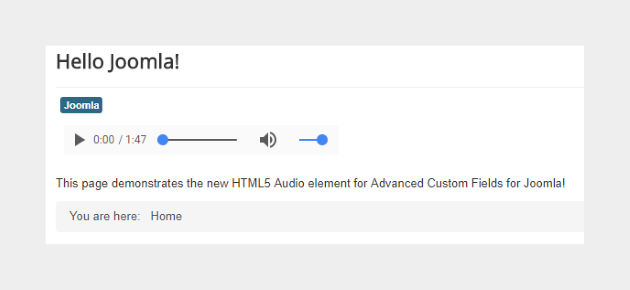 Luckily, with HTML5 Audio now available, you can host your own audio files, such as mp3, ogg, wav and more, which can be streamed directly through your Joomla website with a native responsive audio player.
Changelog
Implements ACF - Facebook Video Field
Implements ACF - HTML5 Video Field
Implements ACF - HTML5 Audio Field
Adds translations: Italian it-IT, Portuguese pt_BR, Spanish es_ES, Turkish tr_TR
Improves performance using the Novarain Framework namespace
Updates language file
{snippet download}