Yes/No Box Type
The new Yes/No Box Type is a cleaner way of creating a box which focus is the two Yes and No buttons.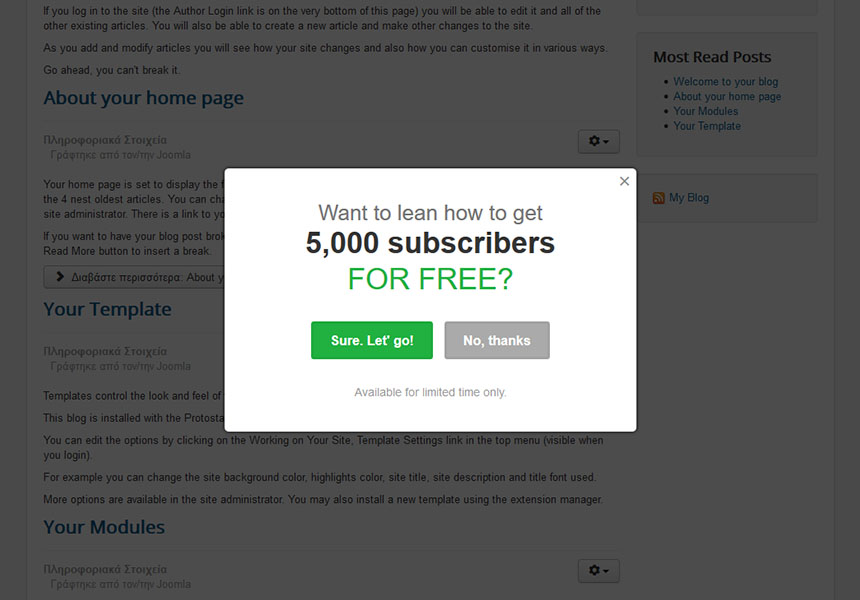 Through its sheer simplicity you are able to funnel your viewers to whichever landing or sales page you want to promote at the time which otherwise would be invisible to their eyes! All you have to do is think of a question to spark their curiosity and make them click Yes to see what's all about!
Image Box Type
The new Image Box Type is ideal for those who have a promotional image in their hands and need to make it the main point of focus!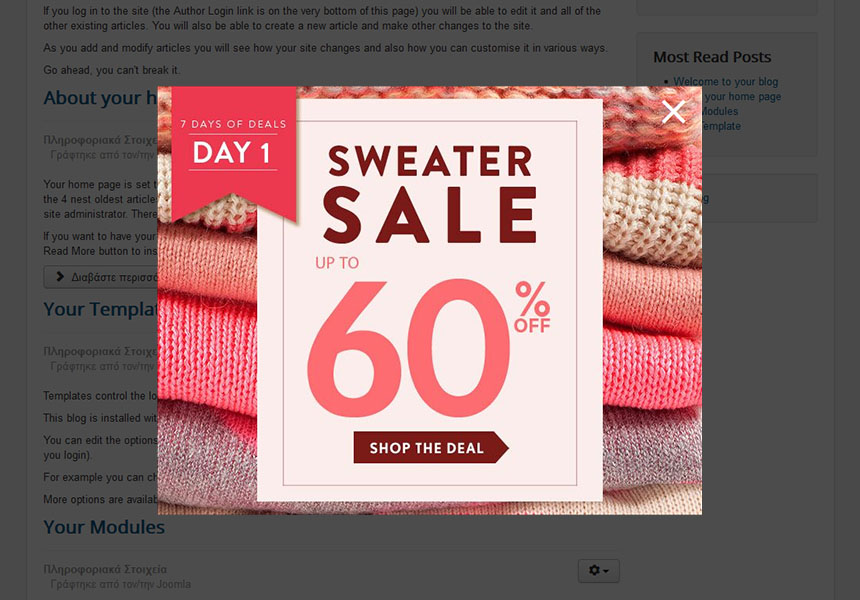 It can be a poster for an event or a promo for a contest or just about anything else. You set it up, add an optional URL if you want them to click it and you're good to go!
Refactoring of Box Types
Apart from the better UI, the refactoring of box types was done in such a way to help us implement new box types faster. Hopefully this means that our releases will pack more box types implementations solely based on your feedback. Although for this to become reality you can already imagine that we need your ideas! We would be very happy to hear from you!
Changelog
Implements Image Box Type
Implements Yes/No Box Type
Refactors iFrame Box Type
Refactors Existing Module Box Type
Refactors Social Media Box Type
Refactors Custom Text Box Type
Refactors Email Subscription Form Box Type
Refactors FreeText Box Type
Updates animation library (Velocity 1.4.2)
Fixes COM_CONTENT_ERROR_ARTICLE_NOT_FOUND bug with the Joomla! Content assignment
Fixes issue with the editor button not being rendered in the front-end
Engage Box is moving forward thanks to your feedback and your kind reviews on the Joomla Extension Directory. It will give us great joy and motivation to keep creating new functionalities if you write a review for Engage Box!