The Custom CSS setting allows you to apply custom styles to individual custom fields within the Joomla site. With Custom CSS, you have the flexibility to override the default styling of a particular field or add unique visual elements that align with your website's design. By utilizing Custom CSS, you can create a more personalized and visually appealing user experience for your visitors.
How to add Custom CSS to your Joomla custom fields
To add Custom CSS to your Joomla custom fields, go into a custom field > ACF - Options tab, write your Custom CSS in the "Custom CSS" textarea.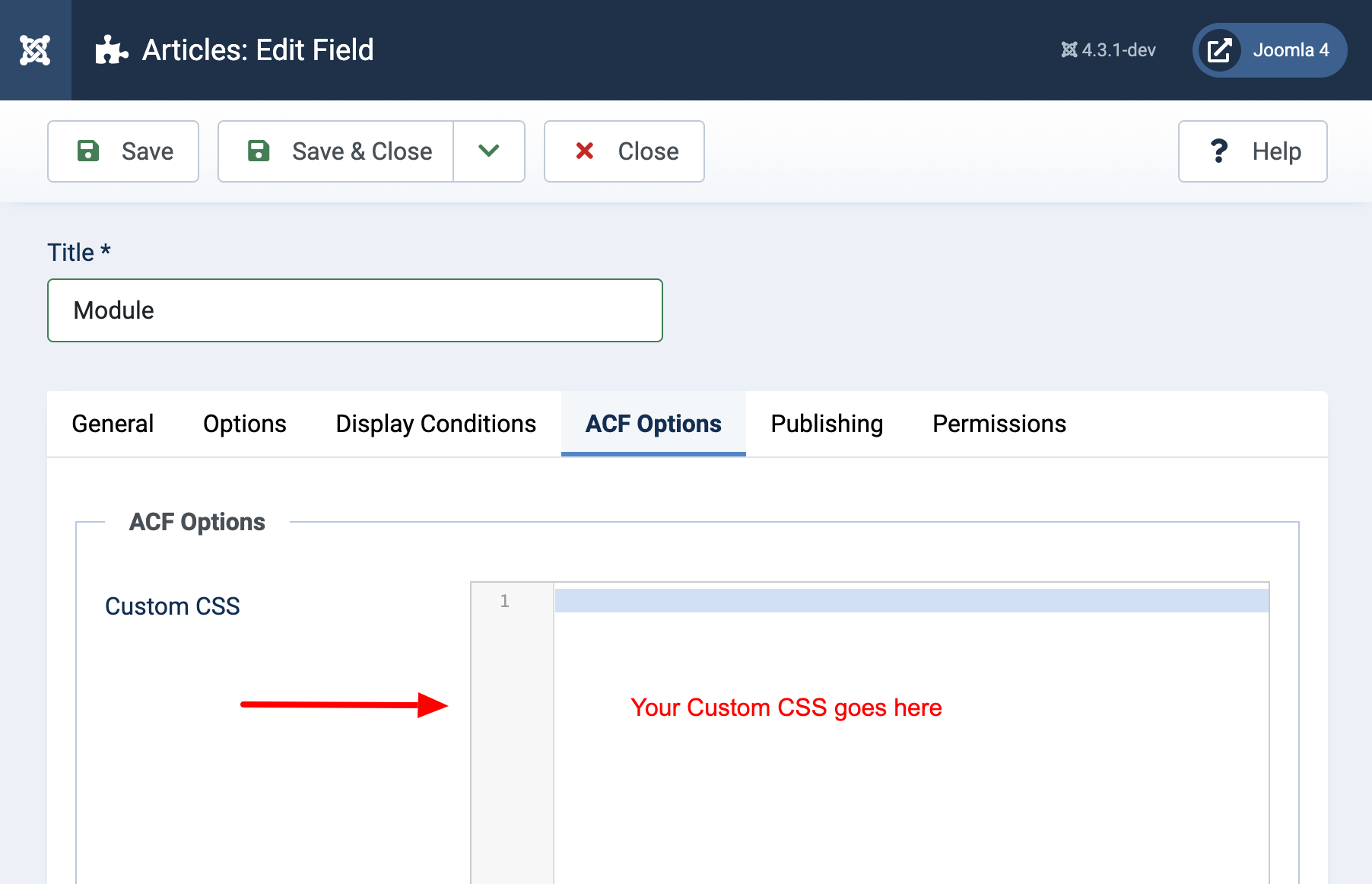 Finally, hit "Save". Now, the Custom CSS should appear whenever the custom field appears on your site.
Frequently Asked Questions
Does Custom CSS work for both core and 3rd-party Joomla custom fields?
The Custom CSS setting works regardless of whether the Joomla custom field is a core field or a 3rd-party one.