Advanced Custom Fields
Enhance your Joomla with intuitive, simple and powerful custom fields
Version:

2.1.6

Date Updated:

Mon, 21 Nov 2022

Compatibility:

J3.8, J3.9, J3.10, J4.X

Includes:

Plugin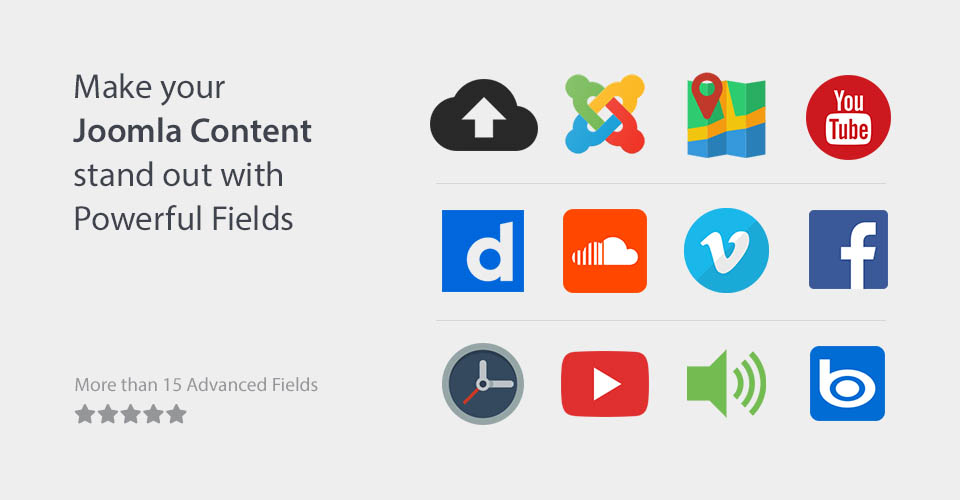 Features & Development Roadmap
Our development cycle is fast. We frequently update Advanced Custom Fields with bug fixes and new features to make it an even more valuable resource for you. We take your suggestions very seriously. Here's the current roadmap of new features.
Coming Soon
Date Field
Auto-Complete Address Field
Countdown Timer Field
Estimate Time Reading
Slideshare
Field Label Icon Picker
Recently Completed
Gallery Field
PayPal Field
OpenStreetMap Field
Facebook Field
Twitter Field
PHP Field
Gravatar Field
WhatsApp Click to Chat Field
File Upload Field
QRCode Field
If you have a feature that we don't have listed on our roadmap, please let us know.