Advanced Custom Fields
Enhance your Joomla with intuitive, simple and powerful custom fields
Version:

0.5.1

Date Updated:

Mon, 11 Feb 2019

Compatibility:

J3.8, J3.9, J4.0

Includes:

Plugin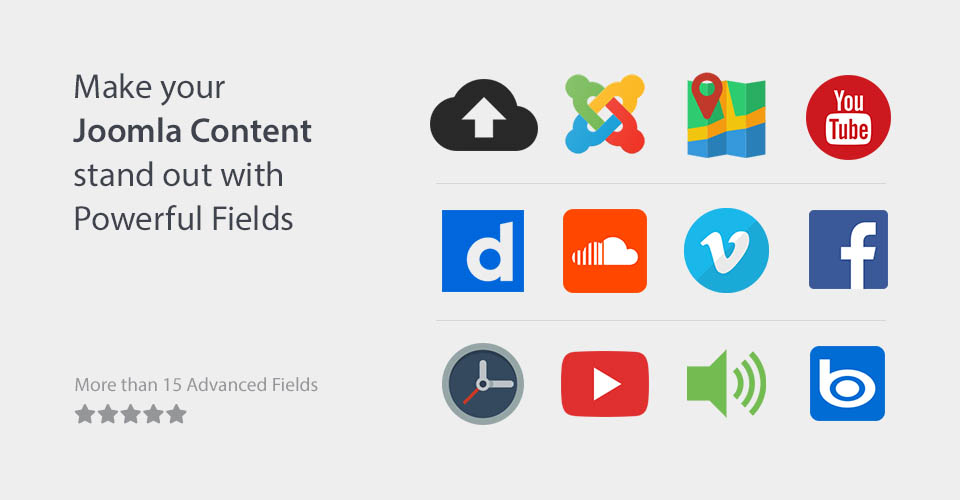 Features & Development Roadmap
We are continually improving Advaced Custom Fields to make it an even more valuable resource for you. I take your suggestions very seriously. Here is the current roadmap of new features.
Coming Soon
File Upload Field - Developer Release
Lazyload YouTube Video option
Preview YoutTube Image option
OpenStreet Map Field
QRCode Field
Twitter Field
Flickr Field
Email Field
Recently Completed
URL Field
Telephone Field
Telephone Field Masking
Detect Visitor Country
Download Button Field
Bing Map Field
Progress Bar Field
IFrame Field
Facebook Video Field
HTML5 Video Field
If you have a feature that I don't have listed on my Roadmap, please let me know.