Convert Forms
A Joomla Form Builder that's Easy and Powerful
Version:

2.3.0

Date Updated:

Fri, 19 Apr 2019

Compatibility:

J3.8, J3.9, J4.0

Includes:

Plugin, Component, Module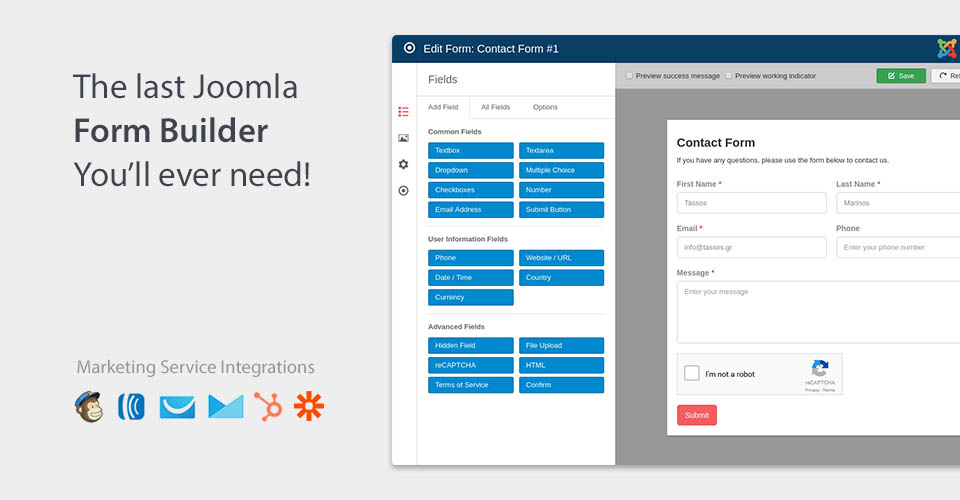 Features & Development Roadmap
Our development cycle is fast. We frequently update Convert Forms with bug fixes and new features to make it an even more valuable resource for you. We take your suggestions very seriously. Here's the current roadmap of new features.
Coming Soon
Conditional Logic
Calculated Values
More Form Templates
PayPal Integration
Constant Contact Integration
Infusionsoft Integration
Create Joomla User on Submission
Slack Integration
Analytics View
Display submissions in the front-end
Recently Completed
Google Analytics Event Tracker
PHP Scripts
Password Field
Error Logger Plugin
Set Read-only Fields
File Upload Field
AcyMailing 6 support
Lead Edit in the backend
Anti-Spam Honeypot
Input Masking
If you have a feature that we don't have listed on our roadmap, please let us know.