Convert Forms
A Joomla Form Builder that's Easy and Powerful
Version:

2.2.0

Date Updated:

Mon, 11 Feb 2019

Compatibility:

J3.8, J3.9, J4.0

Includes:

Plugin, Component, Module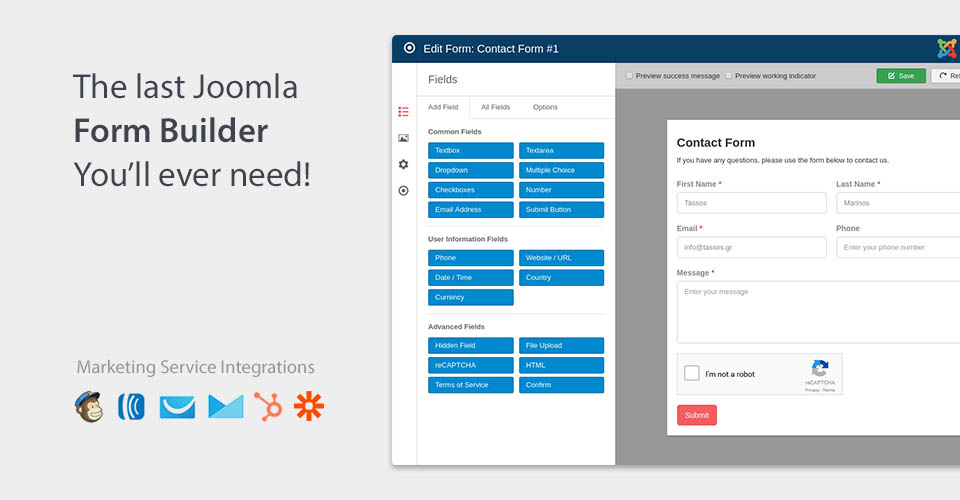 Features & Development Roadmap
We are continually improving Convert Forms to make it an even more valuable resource for you. I take your suggestions very seriously. Here is the current roadmap of new features.
Coming Soon
Standard Form Templates
Conditional Logic
Calculated Values
PayPal Integration
Constant Contact Integration
Infusionsoft Integration
Create Joomla User on Submission
Slack Integration
Mailrelay Integration
Abandonment Addon
Recently Completed
File Upload Field
AcyMailing 6 support
Lead Edit in the backend
Anti-Spam Honeypot
Input Masking
Phone Field
URL Field
HTML Field
Auto-populate fields using query string
Adds required field indication
If you have a feature that I don't have listed on my Roadmap, please let me know.