The Page Slide effect (Welcome Mat)
Welcome Mats are proven to boost your conversions, whichever they may be. The Page Slide effect is a very popular request because of its increased effectiveness and use from popular websites.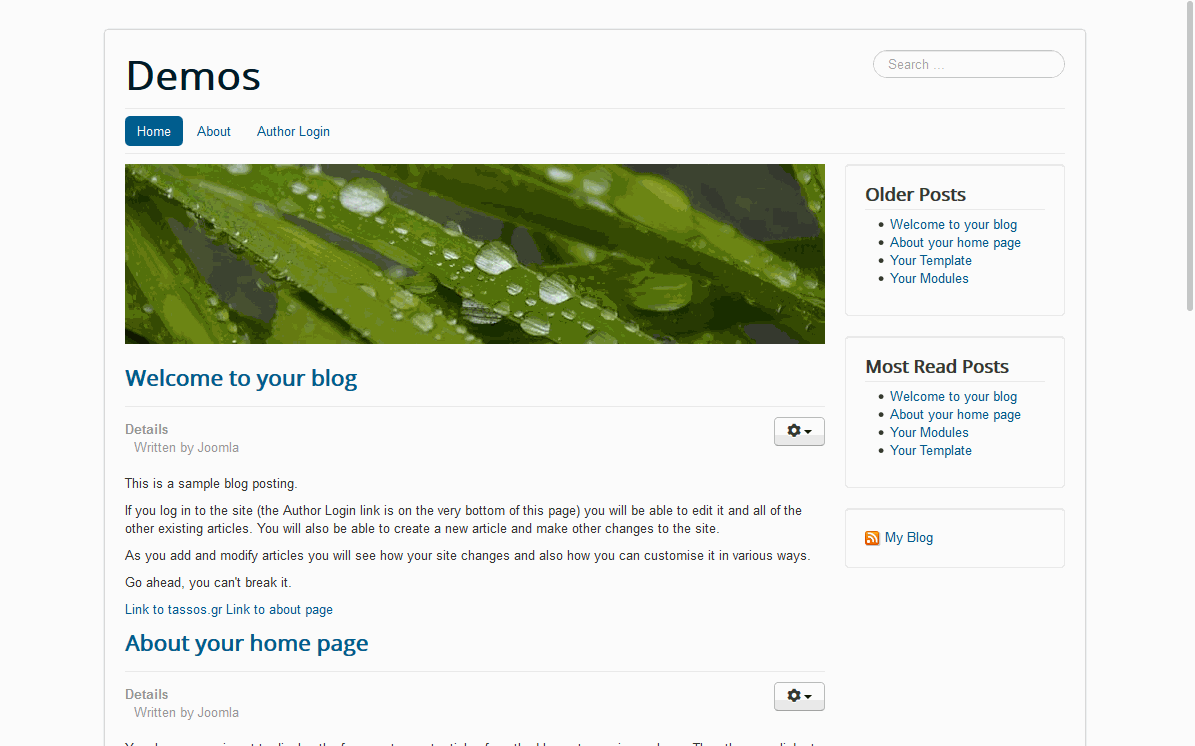 With the Page Slide effect, your box will slide in from the top of the page, instead of covering your content. This way your users can just scroll down to reach your content without even having to close it beforehand.
Check out How to create a Page Slide effect (Welcome Mat) to learn how to create one yourself!
Customize the close button
You can now choose between having a close button as an icon or as an image of your choosing. Choosing the icon option gives you the opportunity to treat it as a text element which entails the perks of getting to choose your font size, the active and the hover color.
Smart Tags in EngageBox
The power of Smart Tags is now available through EngageBox as well! Add completely dynamic elements to the content of your EngageBox and give a more personalized feeling to your visitors!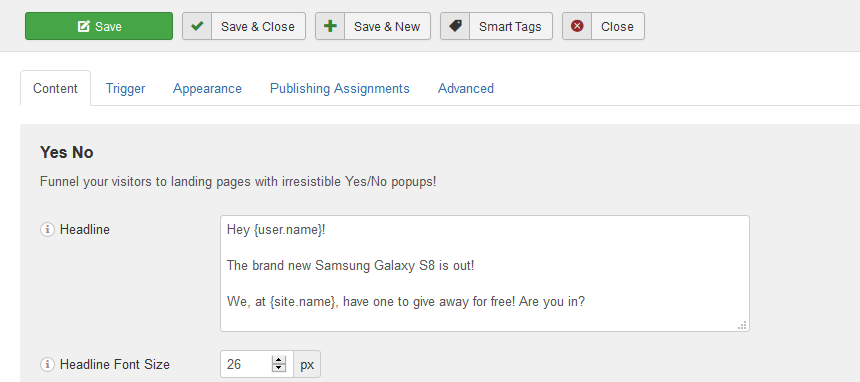 Take a look at our documentation on How to use Smart Tags with EngageBox and start taking advantage of them the very next moment!
Changelog
Adds Page Slide effect (Welcome Mat)
Adds close button customization options: Color, Size, Display Delay, Image
Implements Smart Tags Content plugin
Adds color group option
Fixes issue with the image path in the Image Box type
Fixes critical issue with the box form not showing up in Joomla 3.7
Fixes CSS issues appeared in Joomla 3.7
Fixes column ordering in the box list
Updates Device Assignment with new device detection rules
Makes some UI and performance adjustments in the box editing page
Sets minimum required PHP version to 5.4.0
Removes backward compatibility checks for old versions 2.5+