It's great to see you again, Joomla users! It's time for our third monthly update on our Joomla extensions, where we bring you the latest and greatest features. For a recap of our previous issues, check out January and February.
We have exciting news for almost all of our Joomla products this month. In Advanced Custom Fields, we have added the Justified Gallery Theme, Countdown Field, and YooTheme support. Google Structured Data now supports JEvents and iCagenda integrations. EngageBox has introduced the Floating Button and new Terms and Conditions Popup Templates while in Convert Forms we are announcing the Google reCAPTCHA v3 and Input Mask predefined options.
Let's dive into the details!
Table of Contents
Advanced Custom Fields 2.4.0
We have great news to share for Joomla custom fields fans! In this update, we've added three new functionalities to help you create more dynamic and engaging content!
Justified Gallery Theme
The Gallery field now supports the Justified layout. This layout is perfect for professional photographers who want to showcase their work modern and fluidly. With Justified, all you need to do is set a row height, and the media thumbnails will be automatically resized to create a perfectly justified gallery on every side. This layout saves time and effort and produces an aesthetically pleasing and modern gallery. If you want to create a Grid, Masonry, or Justified photo gallery for your site, visit our How to create a Photo Gallery in Joomla article.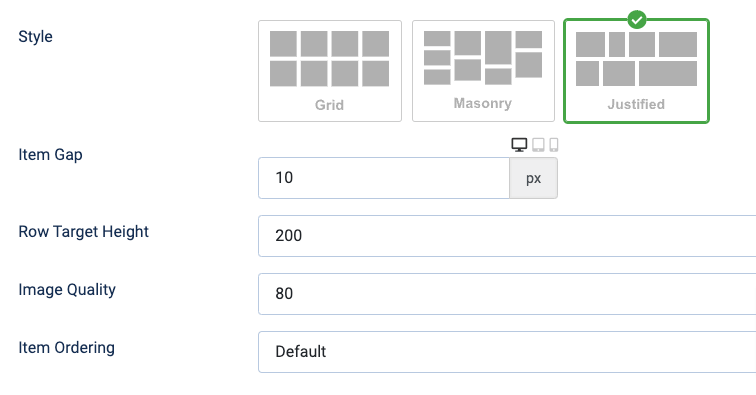 Countdown Field
In January, we announced the Address Autocomplete and Chained Fields. In February, we announced the Articles field, and now we are more than happy to introduce the Countdown Field!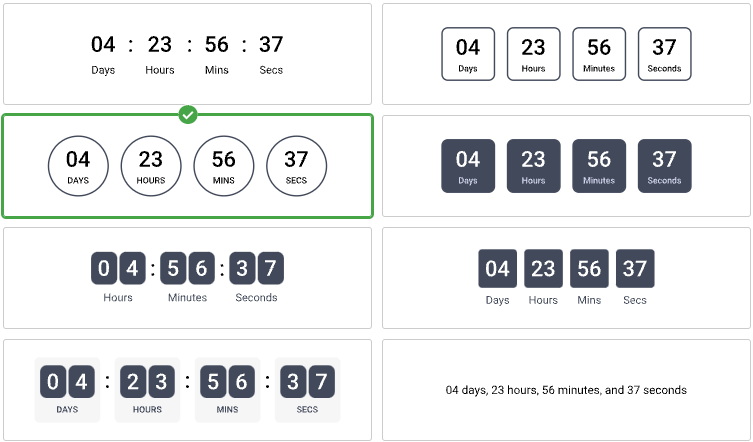 Countdown timers create a sense of urgency and anticipation, driving more sales and traffic to your website. The ACF Countdown Timer field supports two countdown types:
Fixed: The Fixed timer is ideal for promoting events or offers on a specific day.
Evergreen: The Evergreen timer, on the other hand, creates a sense of scarcity, urgency, and exclusivity by providing visitors with the same time frame regardless of when they enter the page.
Additionally, you can set what happens once the timer reaches zero, such as hiding the timer, displaying a message, restarting the timer, or redirecting the user to a custom landing page.
YooTheme Support
This update brings the long-awaited YOOTheme support. This feature allows you to use any ACF Field with YOOTheme Dynamic Content, a powerful Joomla page builder. With YooTheme support, you can now create more engaging and dynamic content than ever.
Google Structured Data 5.2.0
Our latest update comes with two new integrations for JEvents and iCagenda. These integrations will enable Joomla users to markup their events pages with the Event schema type, which can help boost their site's traffic and SEO.
JEvents Integration
JEvents is a powerful events listing and management calendar for Joomla. With this new integration, you can easily markup your events with the Event Structured Data, allowing search engines to display rich snippets for your listings in the search results. This means that your event pages will now stand out and attract more clicks, which can lead to higher traffic. To learn more details about this addon, visit the JEvents help page.

iCagenda Integration
iCagenda is another popular events manager extension for Joomla. This multi-lingual extension is designed to create, manage, and share events on a Joomla! site. With our new integration, you can markup your iCagenda event pages with the Event schema type and boost your site's SEO. To learn more details about this addon, visit the iCagenda help page.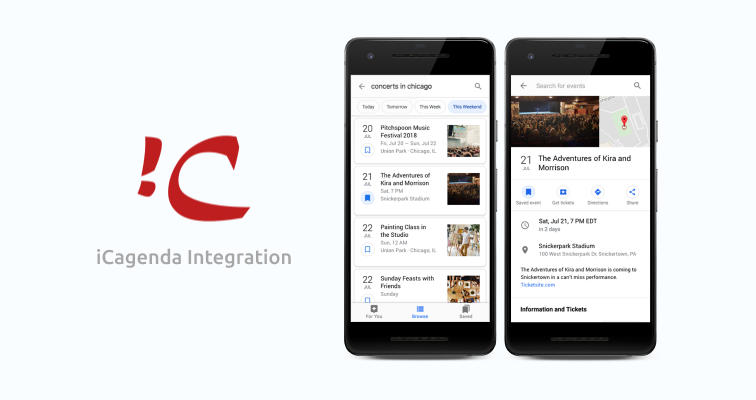 EngageBox 5.2.3
In this month's product updates, we are excited to introduce another set of exciting news to help you create even more effective popups for your Joomla site.
Floating Button
Not all visitors are ready to take action when a popup appears on a website. They may want to browse around or finish reading before taking the offer. However, a closed popup doesn't have to mean a lost opportunity. A non-invasive way can be provided to visitors, offering them a second chance to take action.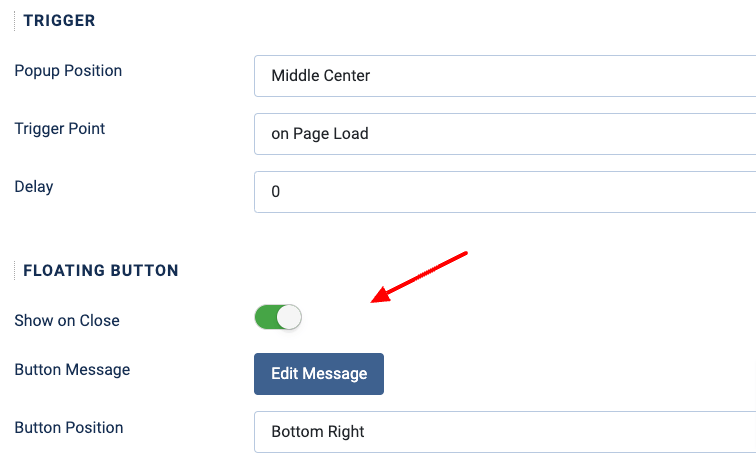 This update introduces a new feature that will take your popups to the next level - the Floating Button! It's a button floats over your existing website content and displays a popup when clicked. With the Floating Button, you can set it as the initial trigger for your popup so that it will appear on the page load. Alternatively, you can choose to display it only after the popup is closed. This is a great option if you have a popup that loads while the user scrolls, and you want to give them a second chance to take action.
We know customization is important to you, so we've ensured you can customize your Floating Button to your heart's content. You can set the button's text, position, background color, text color, and font size. This means that your Floating Button will blend seamlessly with your website's design and look like a natural part of the page.
Terms and Conditions Popup Templates
We announced the new popup template library in December and promised to deliver new templates monthly. With this update, we have added 10 modern templates for Terms and Conditions, making it easier for our users to display their terms of service in a popup.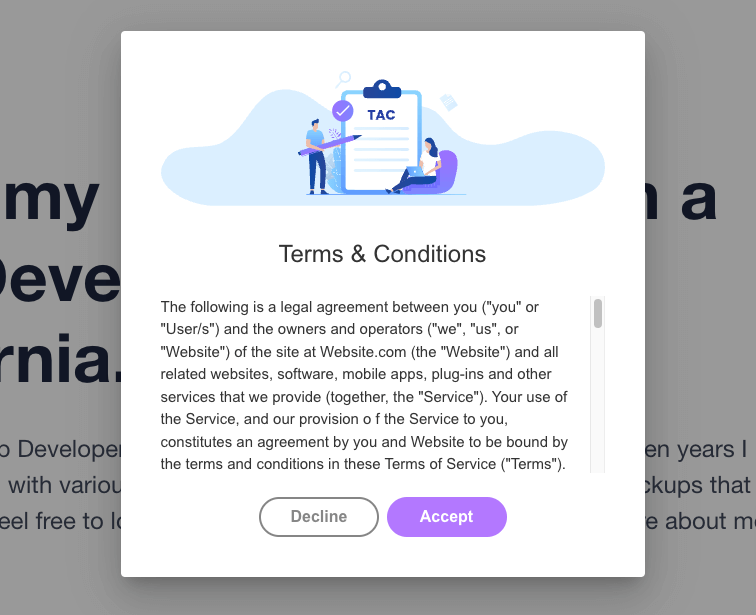 Displaying terms and conditions in a popup can be extremely beneficial for a business owner as popups are hard to miss, ensuring visitors see your terms and conditions and avoiding potential legal disputes. Additionally, popups make it easier for visitors to read and understand your terms and conditions than scrolling through a long page of legalese.
Convert Forms 4.0.2
We have great news for Convert Forms too! This update's key highlights are Google reCAPTCHA v3 and Input Mask Predefined Options. Our users have highly requested these features, and we are thrilled to bring them to you finally.
reCAPTCHA v3 - New All-in-one Field
We have added support for Google reCAPTCHA v3, which provides enhanced security against spam and bots.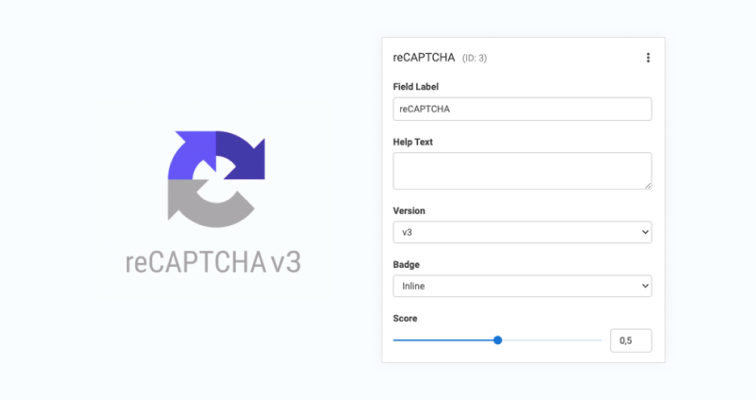 Google reCAPTCHA v3 is now available in the new all-in-one reCAPTCHA field. With this new field, you can select the version you want to use - v2 checkbox, v2 invisible, and or v3. This means you no longer need multiple fields for each reCAPTCHA version. Additionally, support for reCAPTCHA Enterprise will soon be added.
To ensure optimal performance, the old fields for Google reCAPTCHA Checkbox and reCAPTCHA Invisible have been deprecated and will be removed in a future version. Please switch over to the new reCAPTCHA field.
To learn how to protect your Joomla forms with Google reCAPTCHA, visit our documentation.
Input Mask Predefined Options
The Input Masking feature is getting better! This update adds commonly used masks as predefined options, including IP Address, Email, URL, Numeric, Currency, Decimal, Integer, Percentage, and Datetime. This makes it even easier to display a field to your users, so they can provide information in the format you specified.

What's Next
Looking ahead to the next month, we want to share our plans for our Joomla products.
Firstly, for Advanced Custom Fields, we will be adding the FAQ Field to our collection. This will allow you to create frequently asked question widgets effortlessly and without any coding knowledge. With this addition, you can take your Joomla website to the next level and enhance user experience.
Secondly, for the Google Structured Data extension, we plan to introduce a new schema type for Books. This will enable Joomla users to markup their book pages with Book schema, improving their search visibility and enabling rich snippets in search results.
Thirdly, we understand that not everyone has the budget to invest in premium Joomla extensions. Therefore, we plan to introduce a free version of EngageBox. This Joomla popup builder will offer limited features, allowing users to experience EngageBox without paying. It will be a great way for users to try out the features and benefits of our popup plugin before deciding to upgrade to the paid version. We are excited to launch the free version of EngageBox and are confident that it will help many Joomla users improve their website's conversion rates.
Lastly, for Convert Forms, we plan to introduce a new set of form templates to make it easier for users to create professional-looking forms in minutes without coding or design skills. These templates will be specifically designed to help users create contact forms, survey forms, newsletter forms, registration forms, and more. The form templates will be visually appealing and highly functional, with pre-built fields and styling that can be customized to fit your unique needs.
We are excited about these updates and look forward to providing you with even more innovative features to enhance your Joomla website in the coming months. Stay tuned for more updates from Convert Forms!