Needless to say how much important is the safety of your website. The service that is widely known and combines security with ease of use is reCAPTCHA. It is a free service of Google that protects your website from spam and abuse.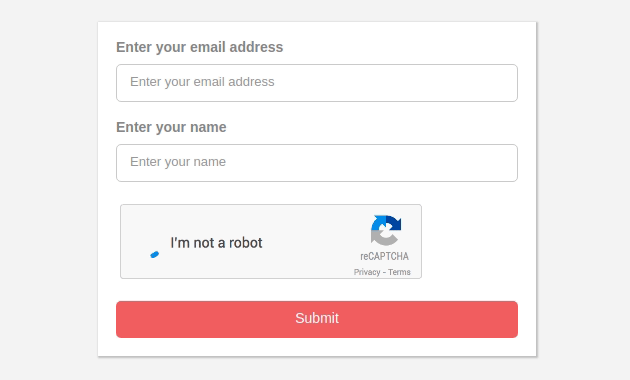 ReCAPTCHA is easy to be used, but it is hard to be managed by automated malicious software. Convert Forms extension includes reCAPTCHA v2 and you can configure it with just a few steps.
Generate reCAPTCHA Keys in Google
Initially, you have to login into your Google account and visit the corresponding site: https://www.google.com/recaptcha/intro/v3beta.html
Click on the My reCAPTCHA button.
Completing the following fields, you will have the required keys that you need to include in your website so that you can enable the service.  
Give the name you want in the Label field
Choose the version of reCAPTCHA v2
Give your domain name
Accept the reCAPTCHA Terms of Service
Click on the Register button
Your keys are ready! The Site key and the Secret key are what you need.
Tips:
Don't forget to store your keys.
Different versions of reCAPTCHA have different keys.
Add reCAPTCHA to Convert Forms
In Joomla administration environment click on Global Configuration -> Convert Forms and choose the tab "Advanced".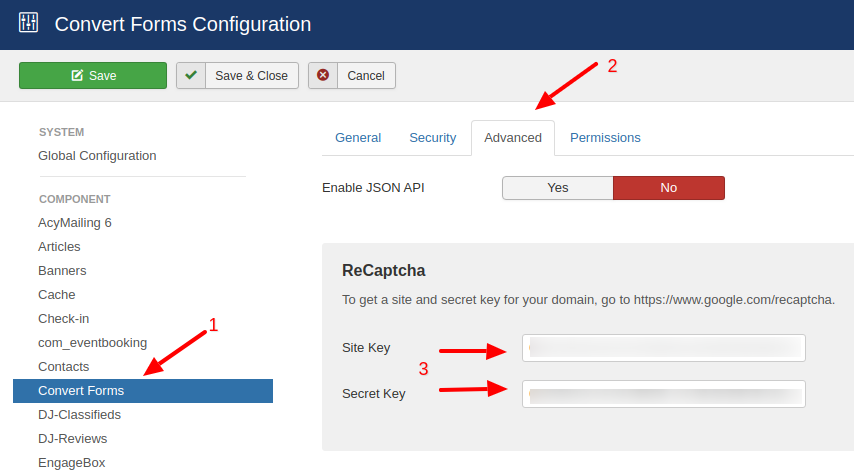 Here is where your keys must be placed. Complete both "Site key" and "Secret key" fields using the corresponding keys that Google has provided you. 
Next, go to the main administration menu: Components -> Convert Forms -> Forms.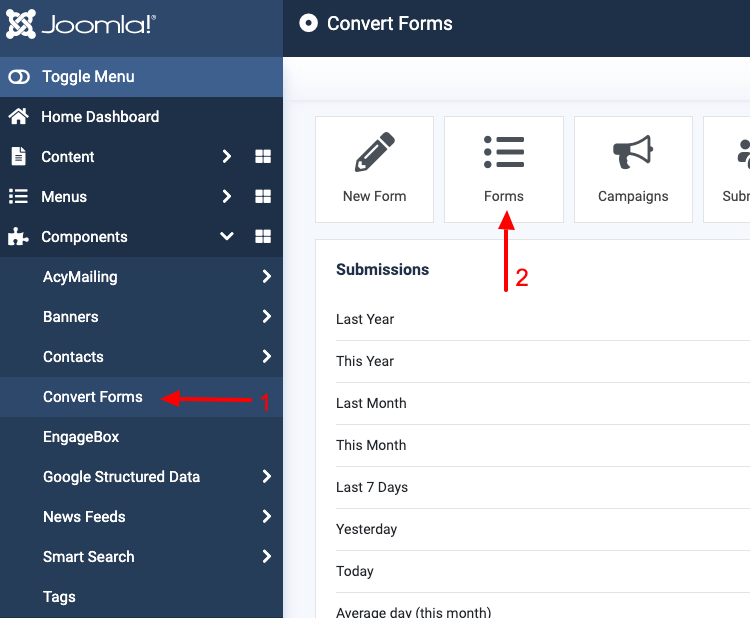 And choose the form you want to edit.
Choose the tab "Add Field" and click on the reCAPTCHA field in the Advanced Fields category. Save your work.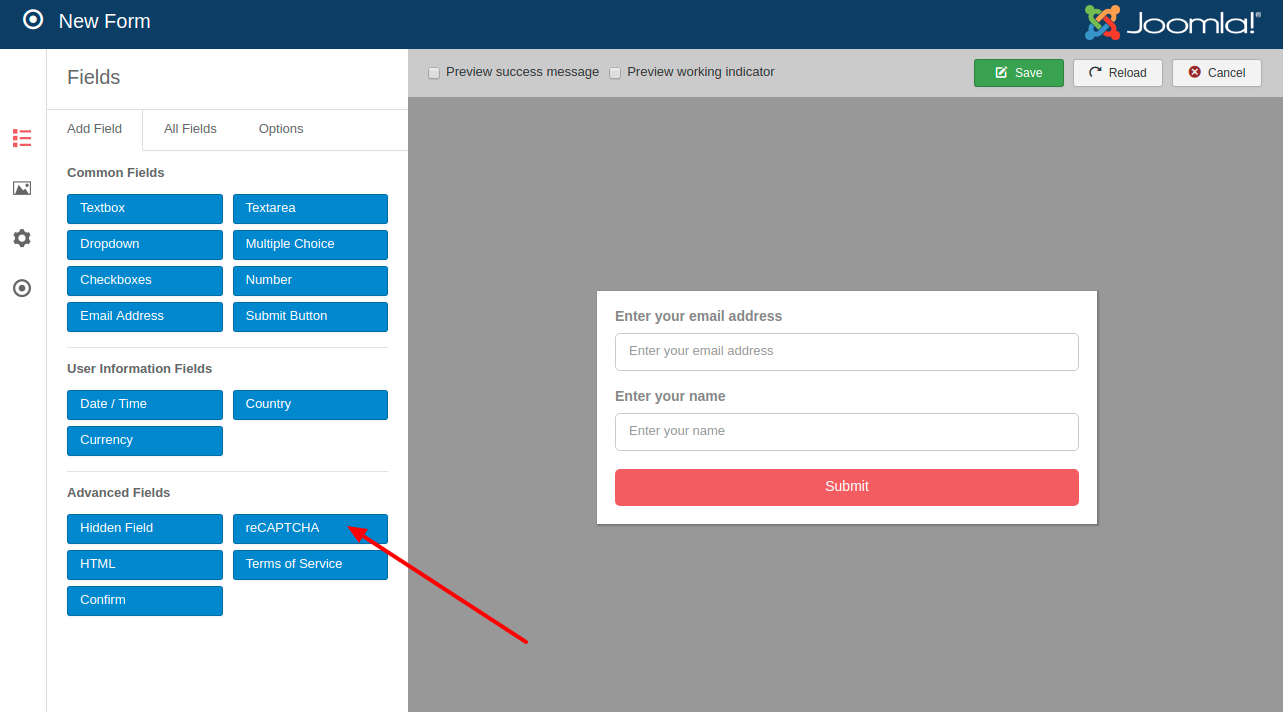 Subsequently, more options about appearance are given where you can optionally choose the reCAPTCHA theme and size in the respective field options.
reCAPTCHA v2 comes with the Light and Dark themes and in a Normal and Compact size as you can see in the screenshot below: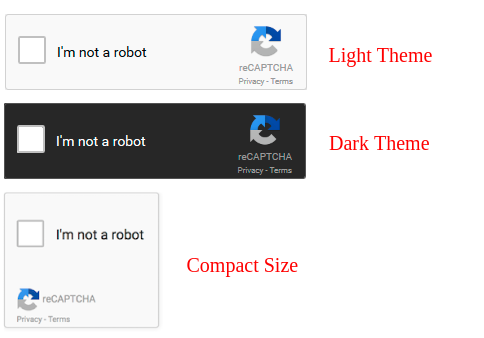 Finally, after all the changes save your work. Your reCAPTCHA field is ready!
Notes
According to our mentality, safety is a major issue. From Convert Forms 3.0.6 onwards the reCAPTCHA field is available for both Pro and Free version.
For more information about reCAPTCHA you can consult the relevant official site of Google:
To improve performance and avoid duplicate script calls, the Convert Forms, relies on the Joomla reCAPTCHA plugin scripts to render the reCAPTCHA widget.