You can install any Tassos.gr extension using the Joomla! Extension Installer available in your backend. Before proceeding with the installation though make sure you meet the following requirements.
Minimum Requirements
All Tassos.gr extensions will only work correctly if your setup meets the following requirements:
Up-to-date version of Joomla! Joomla 3.8.0 or higher
PHP 5.6.0 or higher
MySQL 5 or higher
How to install an extension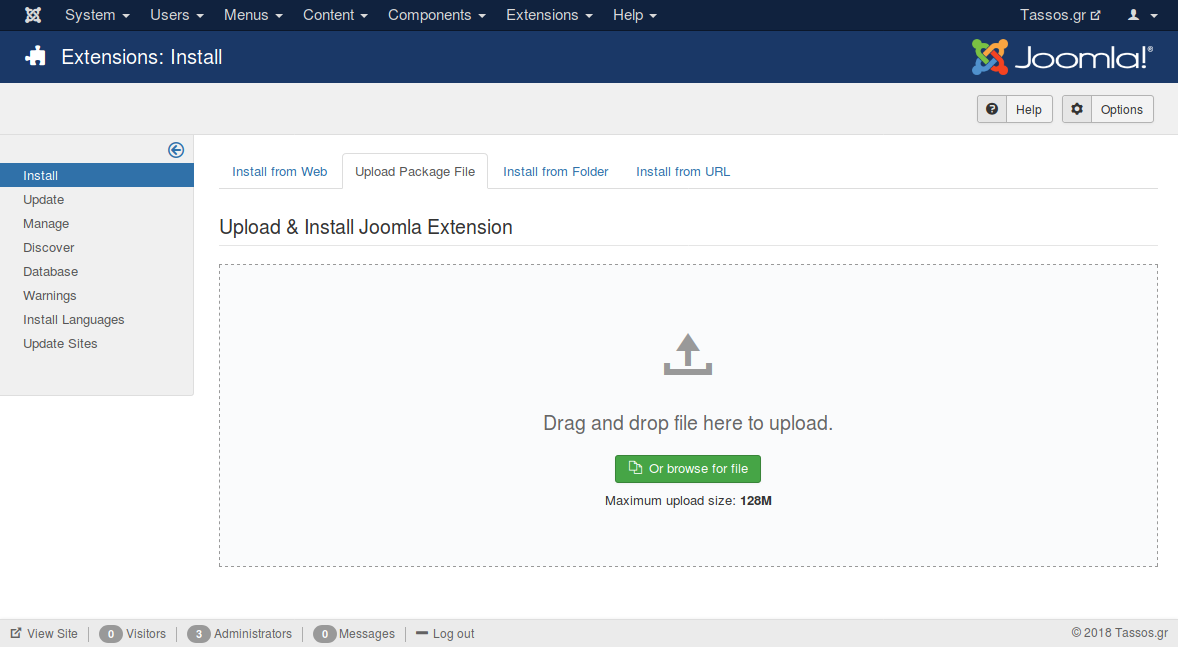 Download the extension from the downloads section
Login to the administrator page
Go to Extensions -> Extensions Manager
Click Browse and find the .zip file you've downloaded
Click Upload & Install button
You are done!
How to update an extension
Manual
Update using the same steps you used when you install it. You do not need to uninstall it first. The extension will update all its files automatically.
Auto Update
To be able to auto-update any Tassos.gr extension through Joomla Update Manager you will need to provide your Download Key to the Novarain Framework System Plugin. You can find your Download Key in your Downloads page.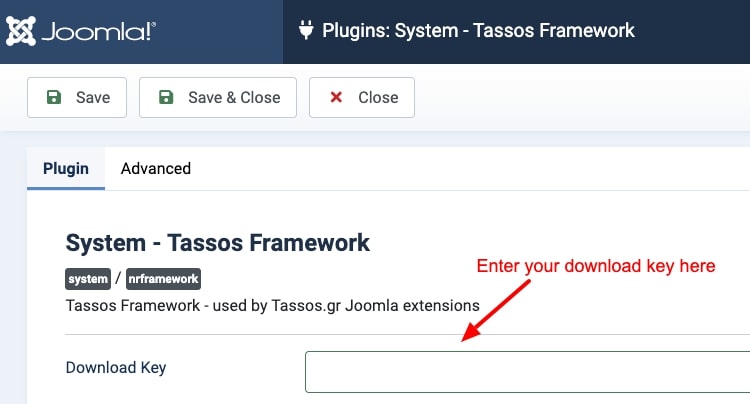 To save your Download Key, login to the backend and go to Extensions -> Plugins, find the System - Novarain Framework Plugin, click to edit and input your Download Key to the available field. Once it's saved, you'll be able to update any of our extensions using the Joomla Update Manager whenever a new version is available.
Note: Try to paste the Download Key to notepad first in order to remove unwanted special characters.
How to uninstall an extension
Uninstall by using the core extension manager available in the Joomla! Administrator Control Panel.
Troubleshooting installation
If you have problems installing or updating the extension, please try the manual installation process as described here: docs.joomla.org/Installing_an_extension