Greetings, everybody! We are excited to bring you the latest news and enhancements with our May Product Updates for our Joomla extensions. This article will unveil new features and improvements that will empower you to create captivating popups, target specific audiences, expand your mapping capabilities, and simplify form creation on your Joomla websites.
Before we dive into the details, we want to remind you of the valuable updates we released in March and April. In case you missed them, check out the March Product Updates and April Product Updates articles, where we brought you a range of exciting enhancements to your favorite Joomla apps.
Now, let's explore the highlights of our May Product Updates, designed to take your Joomla website to the next level of engagement and functionality.
TABLE OF CONTENTS
EngageBox 6: Free version, Homepage Display Condition
EngageBox 6 brings exciting updates. Highlights include the introduction of EngageBox Free and the implementation of the Homepage Condition. Other improvements include fixing popup delays triggered by floating buttons and resolving issues with the On Click trigger for dynamically injected elements. The release also removes the deprecated legacy script.
EngageBox Free
We have been offering EngageBox as a paid-only extension for years, providing advanced popup features for your Joomla websites. However, we understand that not everyone has the budget to invest in premium Joomla extensions. That's why we're delighted to introduce EngageBox Free.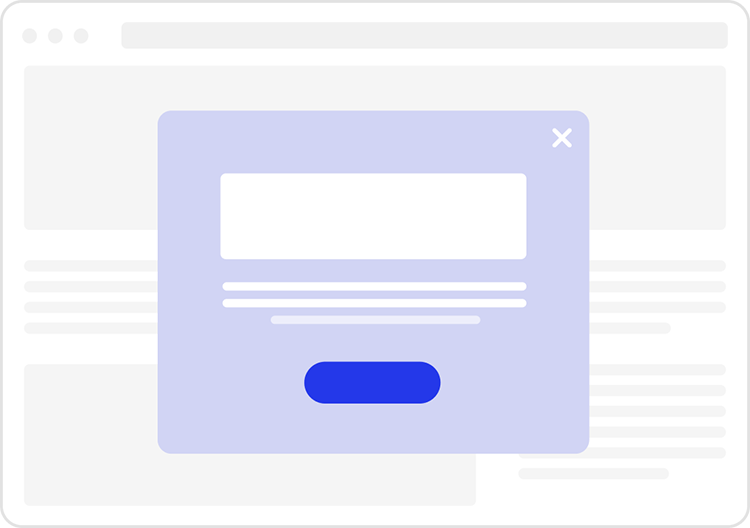 This free version is a limited-feature edition that allows you to create stunning popups and engage with your customers effectively. While it may have some limitations, it still packs a punch when capturing your visitors' attention and driving conversions.
Here's a sneak peek at the fantastic features you can expect:
Classic Popups: Capture your visitors' attention with eye-catching popups positioned in any corner of the screen.
Fullscreen Popups: Create immersive experiences with full-screen popups that leave a lasting impression.
Slide-in Popups: Engage your audience with stylish slide-in popups that gracefully appear on the screen.
Sticky Bars: Increase your website's visibility with sticky bars that remain fixed at the top or bottom of the page.
Sidebar Boxes: Optimize your space and showcase important content using sidebar boxes.
On Page Load Popups: Welcome your visitors with interactive popups as soon as they land on your website.
Highly Customizable: Tailor your popups to perfection with options for colors, size, background, and paddings.
Display Popups on Certain Pages: Choose specific pages where you want your popups displayed, ensuring a targeted approach.
EngageBox Free version allows you to create captivating popups that will effortlessly grab your visitors' attention and help you achieve your marketing goals. While the free version may have limited features, it still empowers you to engage your customers and drive conversions. Here's some great news: You can upgrade to EngageBox Pro anytime without losing settings, popups, or data. Simply install the Pro version on top of the Free version, and you're ready to unlock even more advanced features and functionality!
Homepage Display Condition
We understand that targeting specific audiences is crucial for effective marketing campaigns. To make your life easier, EngageBox 6 brings a new feature: the Homepage condition! With just one option, you can now configure your popup to appear exclusively on the homepage.

Previously, EngageBox offered two display conditions to target the homepage: the URL condition and the Menu Condition, where you can target the homepage using either a URL or selecting the home menu item. However, we wanted to streamline the process and enhance user experience. With the new Homepage condition, you can easily configure your popups to display only on the homepage, saving you time and effort.
Say goodbye to the hassle of setting up complex conditions. EngageBox's new Homepage condition simplifies targeting your homepage, ensuring that your popups reach the right audience at the right time.
Changelog
Below you can find the full release notes:
Introduces the EngageBox Free version.
Implements the Homepage Condition.
A popup may be delayed to show up if triggered by a floating button.
The On Click trigger does not work with dynamically injected (AJAX) elements.
Removes the deprecated legacy script.
Removes the "Enable on Output Override" obsolete configuration option.
Removes the "Show Color" obsolete configuration option.
EngageBox has received immense love from the Joomla community, with 490 reviews and a perfect 5-star rating on the Joomla extensions directory. The positive feedback from Joomla users is a testament to its quality and reliability! To experience the power of EngageBox, download it now from the following link tassos.gr/downloads. Start creating captivating popups for your Joomla website and enhance your customer engagement!
Advanced Custom Fields 2.6: Map Custom Field
Advanced Custom Fields 2.6 introduces exciting updates. The highlight is the new Map Field, allowing unlimited markers on OpenStreetMap, Google Maps, and Bing Maps. It also adds support for YooTheme Pro Dynamic Content in PHP. Bugs related to File Upload and Gallery fields are fixed, ensuring proper data saving. Compatibility with YooTheme Pro Dynamic Content's Multiple Items Sources is improved. These enhancements enhance functionality and usability.
Map Custom Field
Besides the exciting updates for EngageBox, we have something special for our Advanced Custom Fields users. We are thrilled to announce a new field for creating maps: ACF Map! This powerful field enables you to create interactive maps with multiple markers (locations), taking your website's functionality to new heights.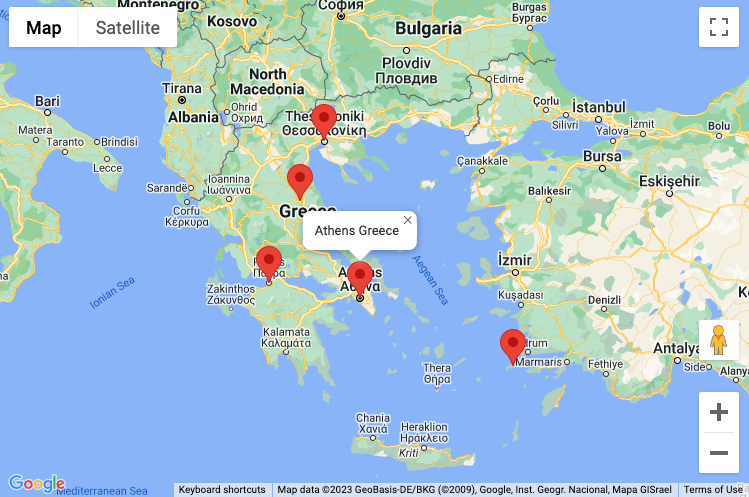 You might wonder why we created a new map field when we already have custom fields for Google Maps and OpenStreetMap. Allow us to clarify the reasons behind this decision:
Avoiding Duplicate Codebase: By managing multiple custom fields for different map providers, we would end up with duplicate code, resulting in more complexity in terms of maintenance and updates. Consolidating all map providers into a single map field simplifies the codebase and ensures better manageability.
Facilitating Future Feature Updates: We can easily introduce new features and enhancements with a single map field. Instead of developing and maintaining separate fields for each provider, we can focus our efforts on improving the overall functionality of the ACF Map field. This means you can look forward to exciting updates without having to juggle between different custom fields.
Simplified Support for Additional Providers: A unified map field makes adding support for additional map providers in the future easier. As new providers emerge or gain popularity, we can seamlessly integrate them into the ACF Map field, expanding your options without hassle.
Streamlined User Experience: Users can navigate and utilize the ACF Map field more efficiently with just one map field to learn and understand. Instead of familiarizing themselves with multiple custom fields, they can focus on mastering a single field, saving time and effort.
Seamless Provider Switching: One additional benefit of the ACF Map field is easily switching providers. If, at any point, you find that a particular map provider doesn't suit your needs or preferences, you can effortlessly switch to another provider with just a single click. This ensures that you can adapt and choose the mapping service that best aligns with your requirements while retaining your existing markers and settings.
Consolidating map providers into a single ACF Map field significantly benefits both our development process and your user experience. By simplifying the codebase, enabling future feature updates, facilitating support for additional providers, ensuring a streamlined user experience, and offering seamless provider switching, we are committed to providing you with a comprehensive and flexible mapping solution for your Joomla websites.
Upgrade your Joomla website's mapping capabilities with the new ACF Map field, and explore the endless possibilities of interactive maps with multiple markers. It's time to take your website functionality to the next level!
Changelog
Below, you can find the full release notes:
Implements the Map Field, allowing you to create OpenStreetMap, Google Maps, and Bing Maps with unlimited markers.
[PHP] Adds YooTheme Pro Dynamic Content support.
[FAQ] Icon would become smaller when resizing the window.
Fix: [File Upload] + [Gallery] Would not save fields as expected on some systems.
Fix: [File Upload] + [Gallery] Couldn't use with YooTheme Pro Dynamic Content > Multiple Items Sources if Files Limit wasn't set to 0.
Convert Forms 4.1.1 - New Form Templates
Convert Forms 4.1.1 introduces four new form templates and an experimental CSS grid. The release includes over 10 bug fixes, addressing issues with form builder, duplicate email addresses, submission PDFs, and more.
New Form Templates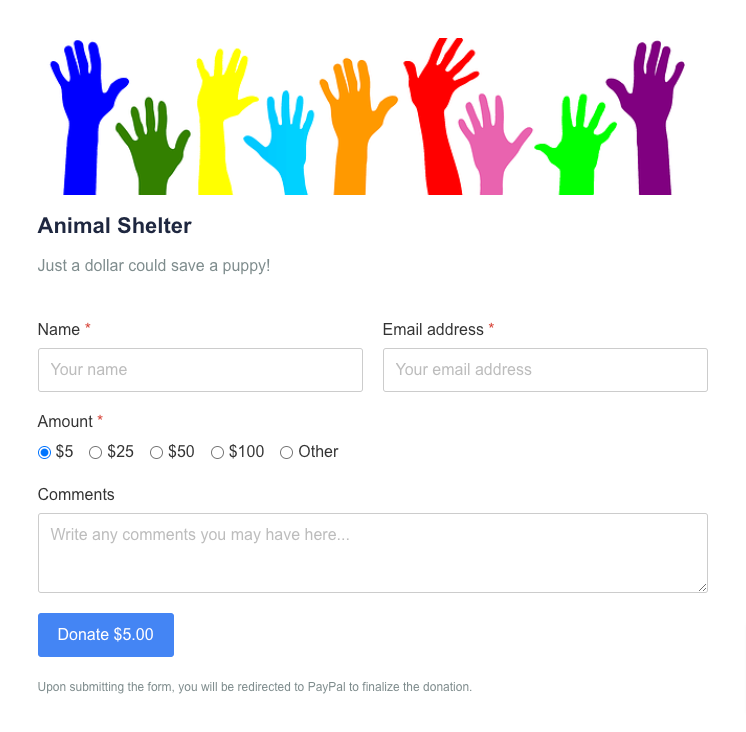 This new release brings you 4 brand-new and highly requested form templates! We aim to empower you with even more flexibility and simplicity when creating dynamic forms for your Joomla website. Let's take a sneak peek at what's coming your way:
We strive to make the form-building process a piece of cake for you. We understand your needs are ever-evolving, so we're constantly expanding our form library. Our commitment to your success drives us to regularly deliver valuable updates and new features.
In case you missed it, we introduced the form library in our March Product Updates. The form library provides various pre-designed templates to jumpstart your form creation process. If you haven't explored it, you can check out the article here to learn more about this exciting feature.
Your feedback is crucial to us, and we want to ensure that our form templates cater to your unique requirements. If you're missing a specific form template or want to see it in Convert Forms, please don't hesitate to contact us. We value your input, and our team would happily assist you in any way we can.
Changelog
Below you can find the full release notes:
Adds 4 templates for PayPal Payments, PayPal Donations, Appointments, and Airport Pickup Reservations.
Implements a new CSS grid (experimental)
Fix: Form builder may break due to incorrect input mask's value.
Fix: "Call to a member function isHTML() on bool" caused in PHP 8.1 when duplicate email addresses are used as recipients.
Fix: Ensure the Submission PDF path doesn't change when the submission is updated in the backend.
Fix: Update the Submission PDF content when the submission is updated in the backend only if the PDF exists.
Fix: Submission fails when an optional empty field is used as an attachment in an email notification
Fix: Smart Tags --layout option is not considered in Tasks.
Fix: "Blocked loading mixed active content" error when using Tasks.
Fix: Inputs default colors were updated to have a sufficient contrast ratio.
Fix: PHP 8.2 compatibility issues.
Fix: The form would not submit when reCAPTCHA v3 is used, and the form is not submitted on time.
Fix: Set a fixed image width for rating icons.
The sections Image and Form in the Design panel are deprecated and will be removed in the future.
Updates translations.
Google Structured Data 5.3.1
Google Structured Data 5.3.1 is a minor release with a few updates and fixes. The Person schema now includes the Nationality option, enhancing the data representation. Additionally, a PHP warning related to the disabled Person Salary option has been resolved. While this release has few announcements, the team promises to bring more exciting news next month. Stay tuned for future updates!
Changelog
Below, you can find the full release notes:
Added the Nationality option to the Person schema.
Fixed PHP warning appearing when the Person Salary option is disabled.
What's Next
As we continue to innovate and expand the capabilities of our Joomla extensions, we are thrilled to share our plans for the upcoming month of June. We have listened to your feedback and are excited to announce the new features and enhancements we have in store for you.
We are working diligently to introduce the highly requested HowTo Schema Type for our esteemed Google Structured Data extension users. This addition will allow you to leverage the power of structured data to provide step-by-step instructions, tutorials, and guides on your Joomla website. Enhance your content visibility and attract more organic traffic with this valuable schema type.
Building upon the success of ACF Map Field, we are now focusing on introducing a new Video Field for Advanced Custom Fields. With this new all-in-one field, you can effortlessly embed videos from popular providers such as YouTube, Vimeo, DailyMotion, Facebook, and even self-hosted videos. Seamlessly integrate engaging video content into your Joomla website and deliver an immersive user experience.
We understand the importance of improving user experience and expanding functionality for our Convert Forms extension. In June, we have two exciting plans in store for you. Firstly, we will enhance the Phone Number field by introducing a dropdown selection with flags, enabling users to select the country code easily. This addition will streamline the form submission process and ensure accurate contact information.
Additionally, we are developing a new app specifically tailored for Joomla Articles. This groundbreaking addon will empower you to create Joomla articles seamlessly using Convert Forms. With this integration, you can effortlessly combine the power of form creation and article generation, enabling you to create dynamic and interactive content for your Joomla website.
We are committed to delivering these exciting features and enhancements to elevate your Joomla experience further. Stay tuned for more updates throughout June as we work tirelessly to bring these projects to fruition.
As always, your feedback is invaluable to us. If you have any suggestions, ideas, or requests for future updates, please don't hesitate to contact us. We appreciate your support and look forward to helping you achieve even greater success with our Joomla extensions.