Welcome to the June 2023 product updates for our Joomla extensions! We have some exciting highlights to share with you regarding our Convert Forms, Advanced Custom Fields, and EngageBox extensions.
Before we dive into the details, we want to remind you of the valuable updates we released in March and April. In case you missed them, check out the April Product Updates and May Updates articles, where we brought you a range of exciting enhancements to your favorite Joomla apps.
TABLE OF CONTENT
Convert Forms 4.2
Joomla Content App
In January, we announced Tasks, a powerful no-code tool that connects your forms and other Joomla extensions and apps. Tasks are built using Apps, the fundamental building blocks for creating automated actions within Convert Forms. We already offer extensive pre-built integrations for popular services such as MailChimp, GetResponse, HubSpot, AcyMailing, and more.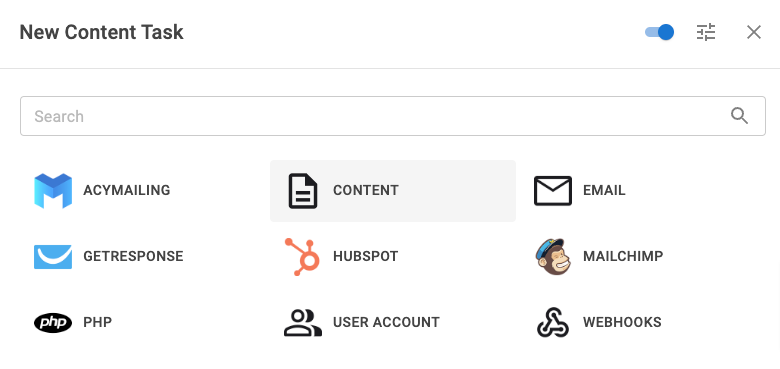 Now, we are thrilled to announce the addition of the Content App to our ever-growing list of integrations. The Content App takes Convert Forms to a new level by allowing you to create custom article submission forms and seamlessly generate Joomla Articles directly from Convert Forms.
With the Joomla Content App, you can effortlessly design and customize article submission forms to gather specific information from your users. Whether you need to collect blog posts, news articles, or any other type of content, Convert Forms makes the process quick and easy.
Let's delve into the amazing features that the Joomla Content App brings to your fingertips:
Create Joomla Articles Conditionally: Now, you can dynamically generate Joomla articles based on user input. Set up conditional logic within your forms to create articles that cater to specific requirements. Tailor your content and engage your audience effectively.
Easily Map Article Info to Form Fields: Say goodbye to manual data entry! With Convert Forms, effortlessly map each article's information to the relevant form field. Seamlessly populate article titles, content, metadata, and more, saving you valuable time and effort.
Assign Tags, Access Level, and Category: Ensure organized and structured content by assigning tags, access levels, and categories to your articles. Streamline the searchability and accessibility of your content for a seamless user experience.
Assign Article Images via File Upload Fields: Captivating visuals are essential for engaging articles. Convert Forms allows you to assign article images directly from file upload fields. Enhance your articles with eye-catching visuals to captivate your readers.
Auto-Detect Logged-In User as Article Author: Simplify your workflow by automatically detecting the currently logged-in user as the author. No need to manually assign authors anymore - Convert Forms does it for you, ensuring accurate authorship attribution.
Supports Joomla 3 and 4: We have you covered! The Joomla Content App is compatible with both Joomla 3 and Joomla 4 versions. Regardless of your current Joomla installation, you can leverage this powerful feature.
To learn how to start accepting user-submitted Joomla articles and create a custom Joomla form submission form, visit the Using the Content App guide.
Country Code Selector for Phone Number Field
In our continuous efforts to improve user experience and streamline form submissions, we have enhanced the Phone Number field in Convert Forms by introducing a convenient country code selector. This new feature eliminates the need for users to manually enter country codes or remember them while filling out forms.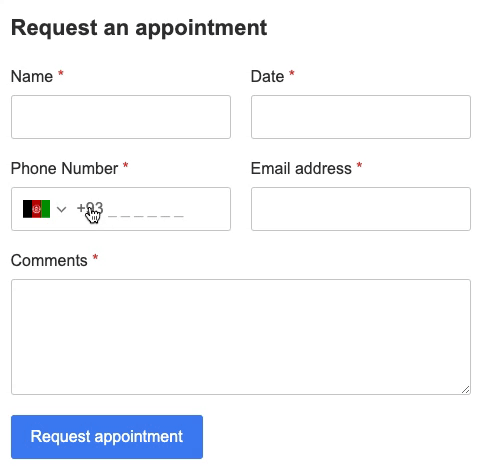 Here's how the Country Code Selector works:
Easy Selection: When users encounter the Phone Number field, they will see a dropdown menu next to the input field. A list of country flags will be displayed by clicking the dropdown, allowing users to select their country easily.
Automatic Country Code Pre-Fill: Once users select their country from the dropdown, the corresponding country code will be automatically pre-filled in the phone number field. This ensures that the entered phone numbers are formatted correctly with the appropriate country code.
Eliminating Manual Entry Errors: By providing users with a pre-defined list of countries and their respective country codes, we eliminate the potential for manual entry errors. This improves data accuracy and ensures you receive valid phone numbers from your form submissions.
In addition to the convenient country code selector, we have also introduced an option for country Auto-Detection. With this feature, you have two options:
Default Country: You can set a default country that will be pre-selected in the country code selector for all users visiting your form. This is particularly useful if most of your form submissions are expected to come from a specific country.
Auto-Detection based on IP Address: By enabling this option, Convert Forms will automatically detect the user's country based on their IP address. The corresponding country will be pre-selected in the country code selector, providing a personalized experience for your users.
By simplifying the phone number input process, you'll increase form completion rates, capture accurate data, and improve communication with your audience.
Advanced Custom Fields 2.6.1
We are excited to introduce two new options for our Advanced Custom Fields extension, enhancing its flexibility and customization capabilities.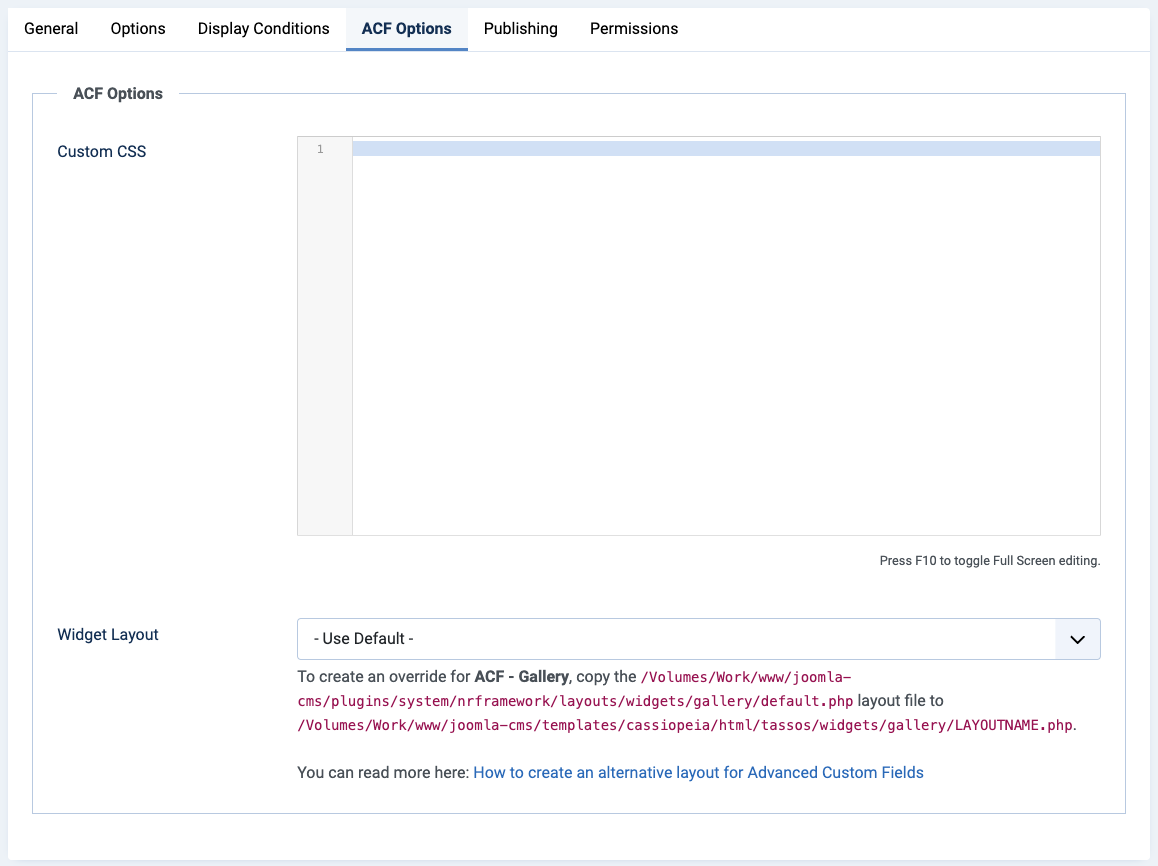 Custom CSS
We understand the hassle of opening your template's CSS files just to add a few lines of CSS. With the new Custom CSS feature, you can inject CSS directly into the page where your custom field is rendered. This option extends the functionality of Advanced Custom Fields beyond the fields included in the package, enabling you to fine-tune the appearance or make quick styling adjustments effortlessly.
Whether you're a beginner or an experienced developer, Custom CSS empowers you to customize your fields easily. To learn how to use this new option, visit the Custom CSS help page.
Layout Overrides
Sometimes the available options and Custom CSS might not be enough to achieve the desired precise output. That's why we're introducing the Layout Overrides option! This feature allows you to create custom overrides for specific ACF custom fields. If you possess PHP knowledge, the possibilities become endless. Select a layout override to render the custom field's layout precisely as you envision.
Moreover, you can create unlimited layout overrides in your template, ensuring that all the changes you make are preserved even when you update our extension.
You can read more details on the Layout Overrides and how they vary from the core Layouts option in the How to create an alternative layout for Advanced Custom Fields guide.
EngageBox 6.0.2
While EngageBox is primarily known as a popup builder, it offers much more than that. It is a versatile tool that can cater to various needs without adding unnecessary bloat to your Joomla site. EngageBox can serve as an AdBlock Detector, Age Verification Tool, External Link Disclaimer, Cookie Law Info Bar, Terms & Conditions Modal, and more.
Today, we are thrilled to announce that EngageBox now includes the Scroll-to-Top Button feature! We have introduced 14 scroll-to-top button templates, allowing you to create scroll-to-top buttons using your favorite Joomla popup builder effortlessly.
Including scroll-to-top buttons in EngageBox adds convenience and enhances the overall user experience on your website. By enabling visitors to navigate back to the top of the page easily, you improve usability and ensure smooth scrolling, particularly on longer web pages.
Embrace the convenience of a single extension that caters to multiple needs, all while keeping your Joomla site lightweight and efficient,