You can specify which image Google should use as your organization's logo in search results and the Knowledge Graph easily by following the steps below.
Navigate to Components > Google Structured Data > Configuration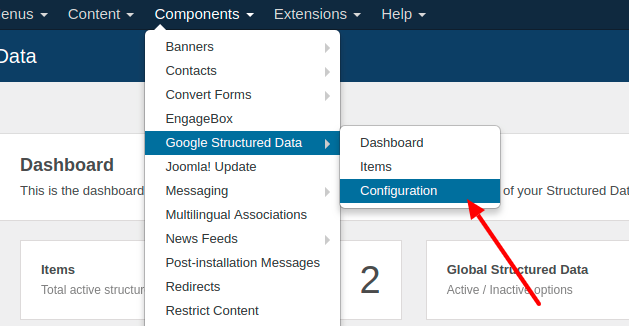 You will be immediately located in the Global Structured Data Tab in which you can scroll down until you find the Logo Section.

Click the "Select" button for the Media Manager to activate and help you find or upload your Organization's Logo.
Once you are done, click "Save".