Troubleshoot the missing Google Structured Data tab in the article's editing with the following checks.
Activate Content Plugin
First and foremost, you will need to make sure the Google Structured Data Content plugin is activated in the Google Structured Data » Configuration » Integrations section

Enable Fast Edit
While on the Integrations tab, click on the gear icon next to the Google Structured Data Integration to open the setttings dialog. There make sure the Fast Edit option is enabled.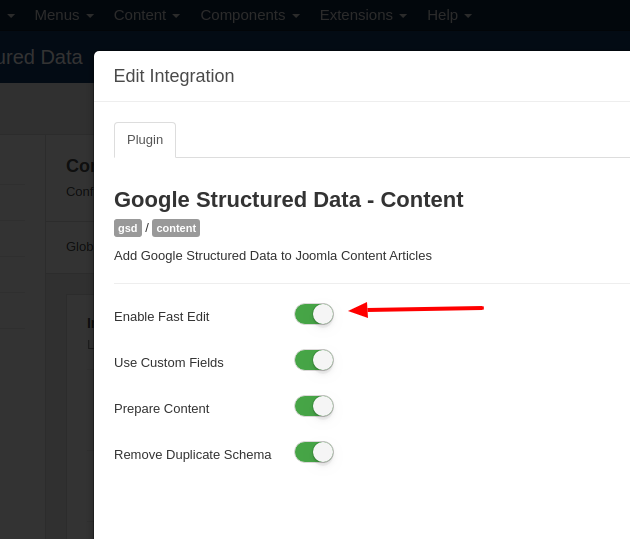 Enable Article Options
Another thing to ensure it is enabled, is the Show Article Options setting in the Articles configuration page.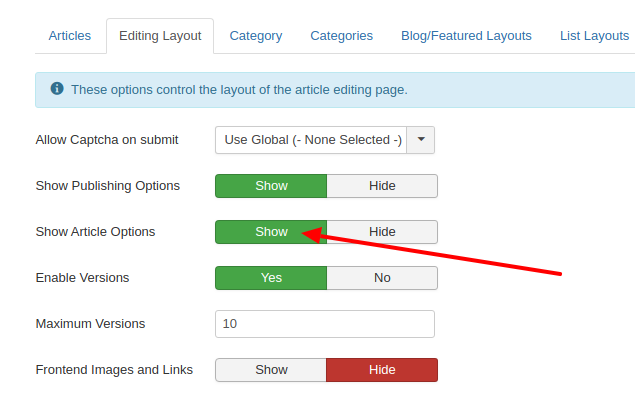 Re-order the Google Structured Data System Plugin
If none of the above helped, you might be facing a plugin conflict. To troubleshoot this, follow the steps below.
Go to Extensions » Plugins
Using the filter options, choose to display only the System plugins
Find the System - Google Structured Data plugin
Click the "Sort" icon in the first column to enable list sorting
Re-order the plugin either at the bottom or at the top of the list
Check if the tab appears now