The Form Builder offers a way to inject your own Custom CSS with the option to also add your own Class Suffix.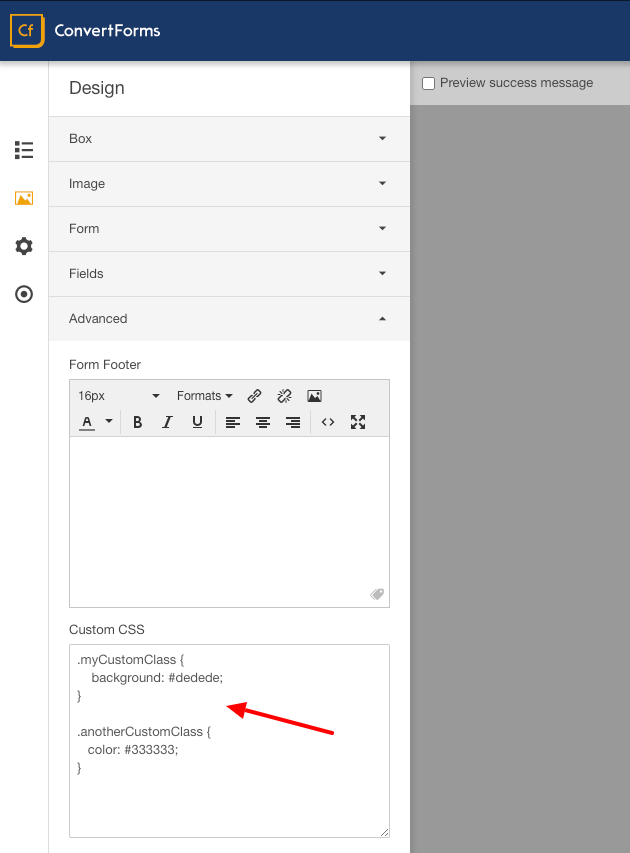 Navigate to Components > Convert Forms > Forms
Click New on the horizontal bar.
Choose a form template or create a new one from scratch.
Once you are in the Form Builder, click the Advanced accordion tab.
You can fill in your Custom CSS as it is shown in the screenshot above.
Using a Class Suffix is optional but recommended if you would like to combine your Custom CSS with your Class Suffix without having to edit your template's stylesheet.