Google Structured Data integrates perfectly with RSBlog! All you have to do is to make sure that the integration is enabled and then you'll be able to assign a Content Type to an RSBlog Post easily. Let's see how to check if the integration is enabled. Bare in mind that by default it should be enabled.
As with all of the integrations, you need to navigate to Components > Google Structured Data > Configuration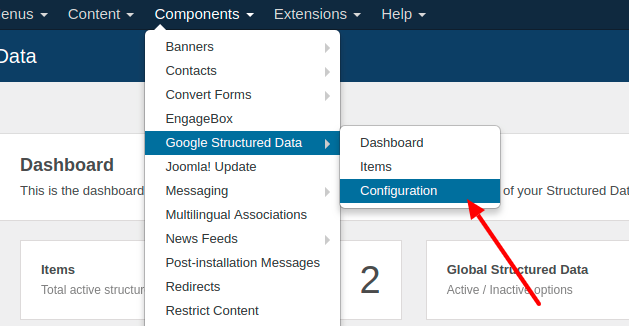 Then, click the "Integrations" Tab where all the Integrations are listed.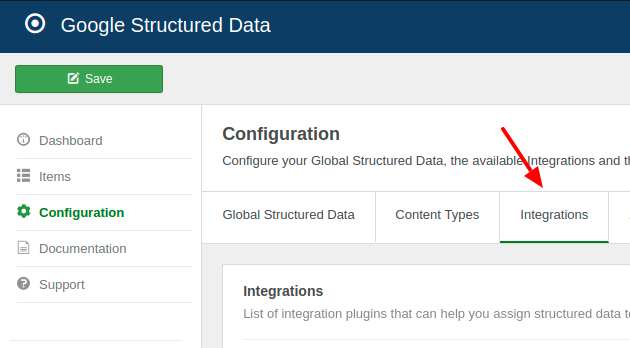 Find the "RSBlog" Integration in the list below and make sure that it is enabled with the green checkmark indicator as shown in the screenshot below.