Google Structured Data Markup integrates perfectly with the K2 Component for all the item based snippets available. This means that you can select any Content Item belonging to the K2 Content Manager and generate any of the available Content Type Snippets for it. Let's see how you can take advantage of this integration.
Apart from the traditional way of creating a Content Type Snippet as described in their respective documentation articles, you can also set the K2 Integration to be available directly from any article while editing it.
This option is called Fast Edit and to enable it you have to navigate to Components > Google Structured Data > Configuration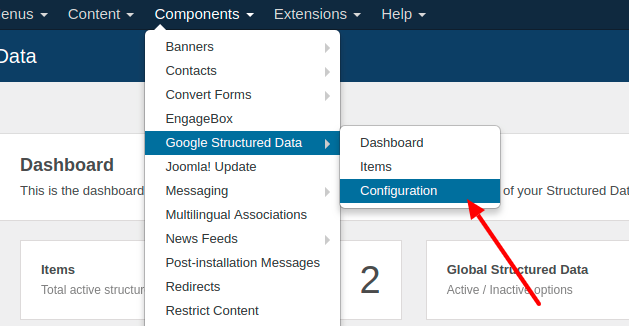 Then, click the "Integrations" Tab where all the Integrations are listed.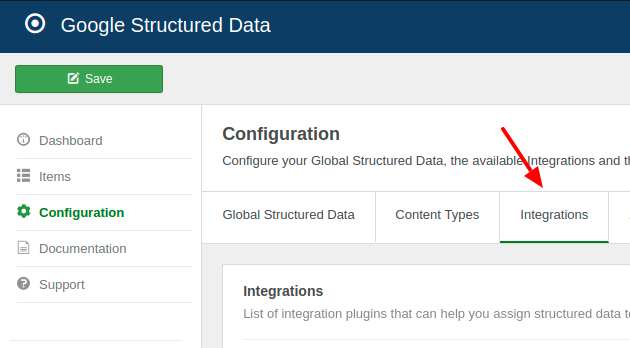 Find the "K2" Integration in the list below and click the

button.

A popup will immediately appear containing the setting(s) about this specific integration. In this case, we are looking to enable the "Fast Edit" option if it's not already enabled.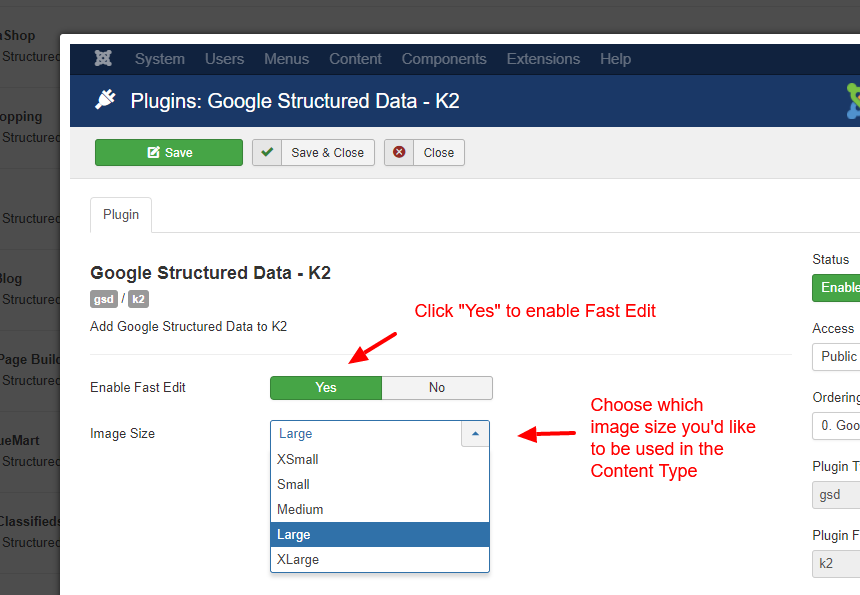 As you can see the K2 Integration also has another setting regarding which size version of the article's main image will be used in the Content Type. This is being provided because K2 stores 5 different image sizes for its article's main image. If you do not have a preference then leaving it to "Large" is a safe option.
Once you are done with the Integration Settings, don't forget to click "Save" before closing the modal.
Now, you can go to any of your articles in the K2 Content Manager and you will notice a tab called "Google Structured Data" containing any existing snippets to be modified and a shortcut to immediately create a new snippet.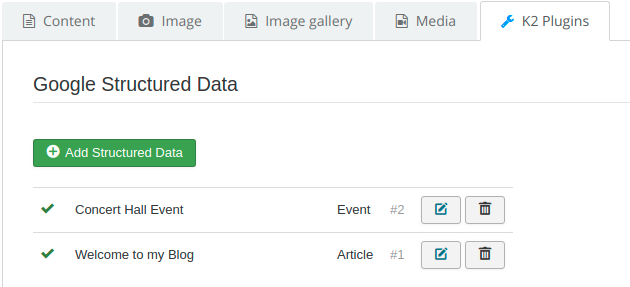 Note
It's important to mention that in the structured data the article's Main Image is included, if it exists. This image can be set through the Image tab in the same screen. We highly recommend that you go ahead and set one up.