Zapier allows you to instantly connect Convert Forms with 1,500+ apps to automate your work and find productivity super powers.
Enable JSON-API
Go to the Global Configuration > Convert Forms > Advanced Tab. Under this tab, you will see the Enable JSON-API. This option must be enabled.


Add an API Secret Key
Next, head over to the Security Tab. Within this tab, you will find the API Secret Key field that is used by Zapier for authentication. This must be an alphanumeric. No specials characters are allowed.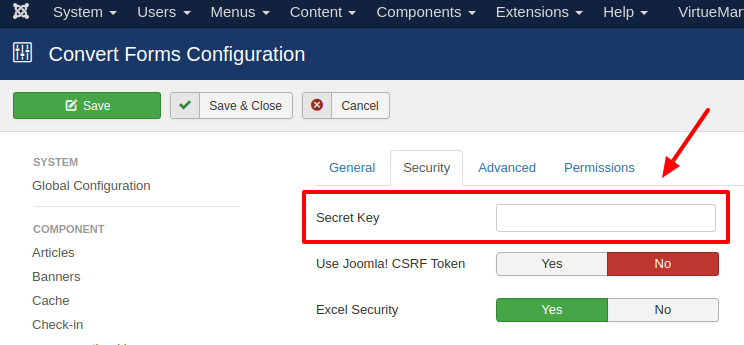 Connect Zapier to Convert Forms
Click on the link to get started. https://zapier.com/apps/convert-forms/integrations
On the redirected page you can select the App you want to use, in this case Convert Forms and set the Trigger Event > New Submission.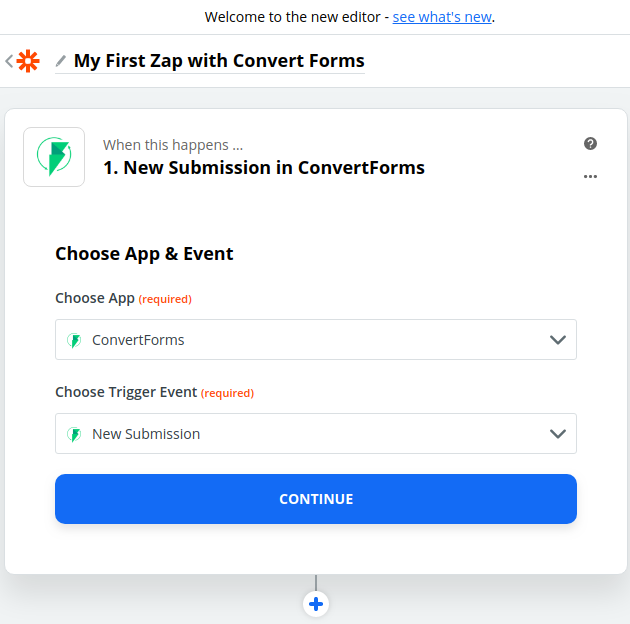 You can now click Continue to choose your account and get started.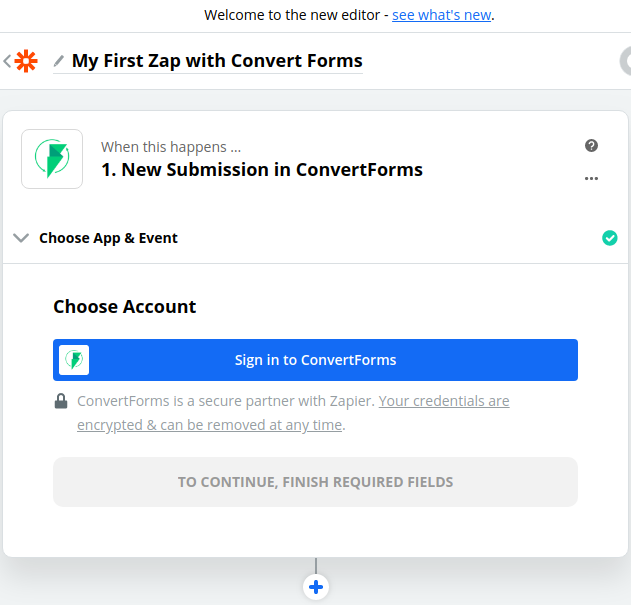 Now, you need to connect your account. Click on the Sign in to Convert Forms button. A new popup window will be opened and you'll be asked for an API Key and your website's URL (The one you've entered in the ConvertForms configuration page). Make sure you've entered your full website address starting with http://www.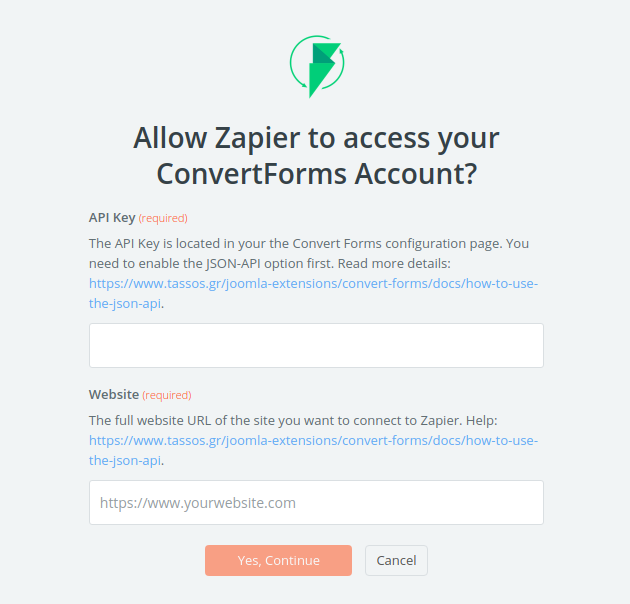 On the next screen you will be asked to select the ConvertForms Campaign you would like to connect. If you have successfully entered the correct API Key and website you will be able to see the list of your Campaigns. (If not, go back and check the API Key).

Select your campaign and click Continue

On the next screen click Fetch and Continue.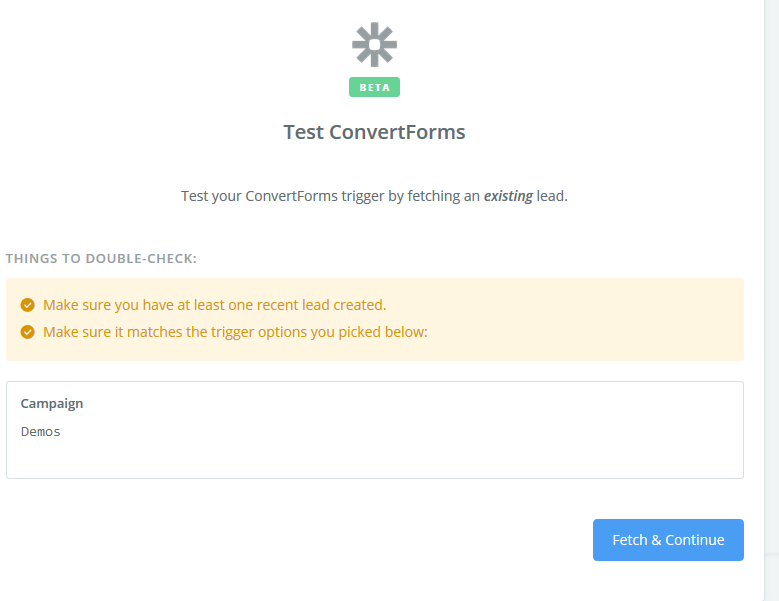 Zapier will try to fetch a lead from your website. If you see a green notification 'Test Successful!' you are set! Click on the Continue button now.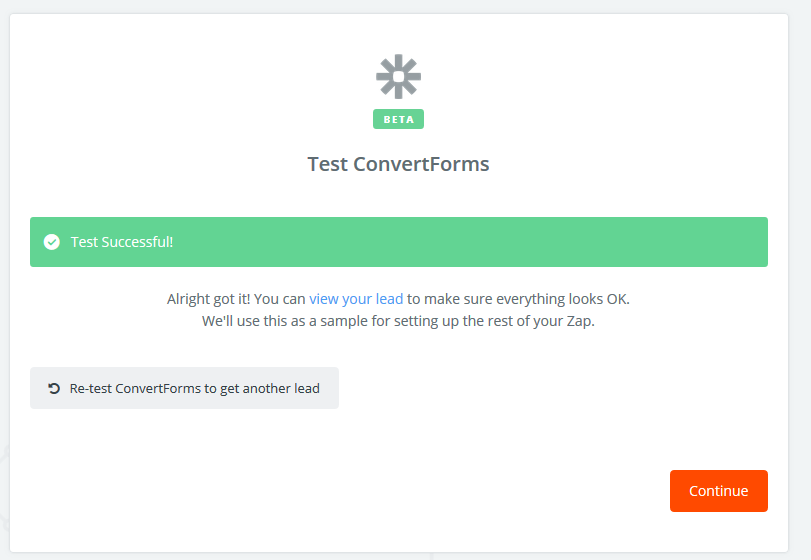 Now that you've configured the communication between Zap and ConvertForms you need to add an Action Step for your Zap, like sending you back an e-mail whenever a lead is generated or syncing your leads with your favorite CRM app.


If you face any issues please create a support ticket.