Once a user has submitted your Convert Form you can redirect him to a URL of your choosing with the added option to pass the form's data to that specific URL as GET parameters. Let's see how you can accomplish that.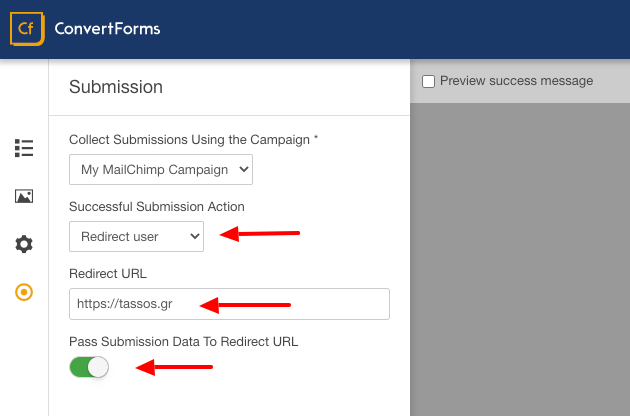 Navigate to Components > Convert Forms > Forms
Create a new form by click the New button at the horizontal bar or edit an existing one.
Click on the icon to reveal the Submission options.
Choose Redirect User for the Successful Submission Action.
Right after, a new selectbox will appear for you to fill the Redirect URL.
Finally, you are given an option to also send the form data to the Redirect URL. If you choose Yes then the form data will be available as appended GET parameters.