Creating a new form with Convert Forms is a very refined and easy process. Regardless of your technical knowledge, you'll find that it is quite easy to be up and running within minutes with a very beautiful form. Let's see how!
Navigate to Components > Convert Forms > Forms
Click New on the horizontal bar.
You will be greeted by a form gallery, as seen in the screenshot below, which gives you the opportunity to choose a template for your new form or create a new form from scratch.
After you pick your template, or even start a new form from scratch, you will be navigated to the Form Builder. Take a look at our Form Builder Documentation for extensive guidelines on how to proceed.
The template types
There are 3 different types of templates available. These are the following: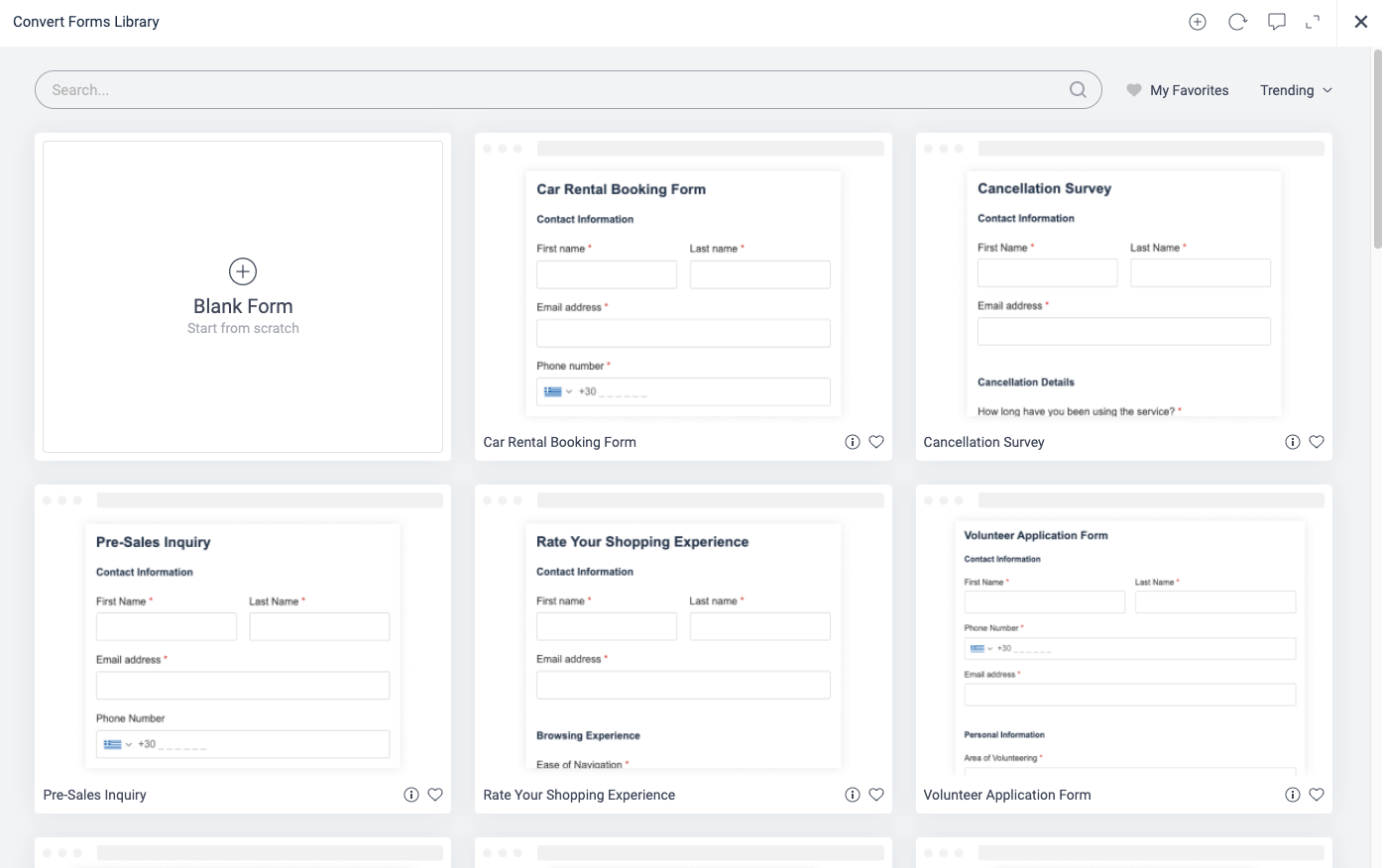 1. Inline
The Inline templates are ideal for posts which can accommodate the space for them.
2. Sidebar
The Sidebar templates are ideal for modules which, as the name suggests, are loaded into a sidebar. They are mostly characterized by their narrowness and relatively larger height.
3. Bar
The Bar templates are ideal for positions in which there is ample horizontal space but not much height. For example, a Smart Sticky Bar with Engage Box
Of course you can also click the Start from Scratch button at the top right in case you don't want a template.