To trigger your Engage Box when a user click on a menu item you only need the specific menu item's class.
How to find the menu item's class

Go to Menus All Menu Items
Write down the ID at the far right of the menu item you're interested in like in the picture above
The menu item's class is .item-ID where ID is the number you wrote down previously
How to configure your Engage Box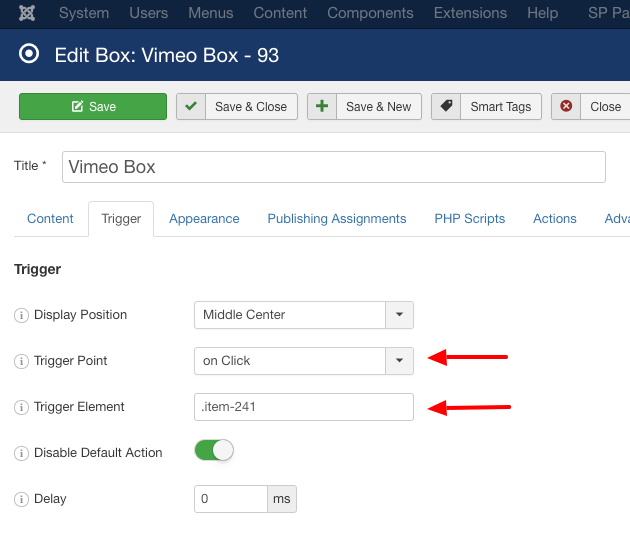 Go to Components > Engage Box
Create new box by clicking on the New button from the top bar
Write your own message on the Custom Text field
Write a title in the Title field
Under the Trigger tab choose on Click on the Trigger Point field
Type in the Trigger Element field the menu item's class you found previously
Save your box!
Note
The method shown above on how to find the menu class is possible only when the template hasn't overriden Joomla's default configuration.
In that case take a look below on how to find the menu class with Google Chrome.