Sometimes it's useful to trigger a popup box based on the URL match. In order to do that follow the steps below.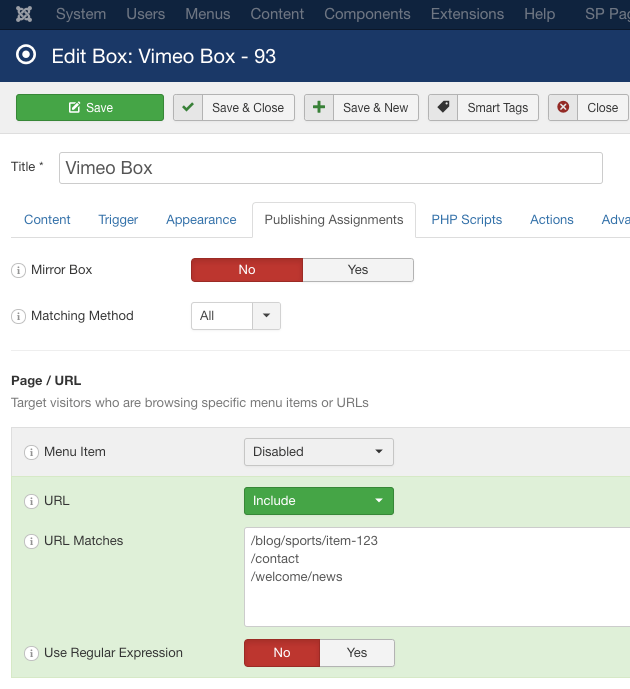 Set the Trigger Point to onPageLoad or to onPageReady
Go to Publishing Assignments
On the URL Assignment click Include
Enter (part of) the URLs to match. Use a new line for each different match.