This tutorial will help you create a Twitter Popup Box. This popup will display a twitter follow button and because time is everything it will be triggered 10 seconds after a visitor has landed to your website.
How do I find my Twitter handle
Your twitter handle is your twitter name. The name that you respond to when tweeting someone and people identify you as. It has the @ sign in front of it, and if you take the @ sign off you can just type in twitter.com/(Twitter Handle) and you'll be at their twitter page.
Create the Box
Go to Components -> Engage Box
Create a new Box and set Published to Yes
Enter "Follow Me" on the box title
Choose the Social Media option from the Box Type listbox
Choose the Twitter Follow Button option from the Social Plugin listbox
Enter your twitter handle (without the @)
Trigger options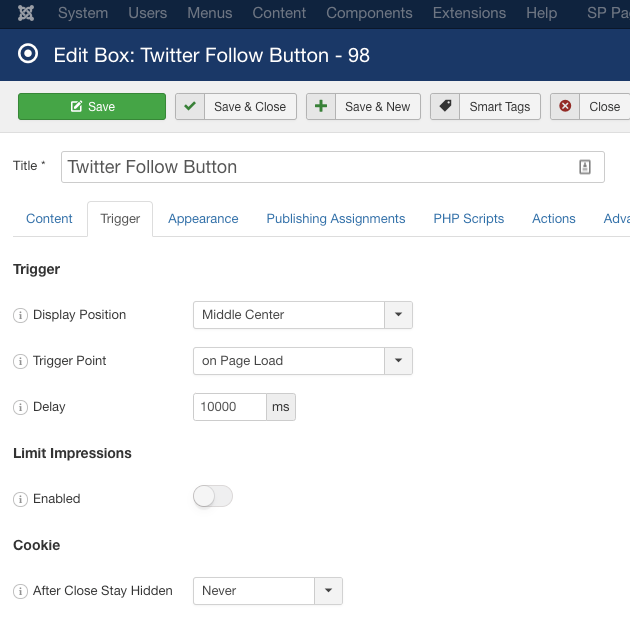 Set the Position to Center
Set the Trigger Point to Page Load
Set After Close Stay Hidden for Ever
Choose your prefered animations
Set the Animation Delay to 10000 (10 seconds)
Appearance options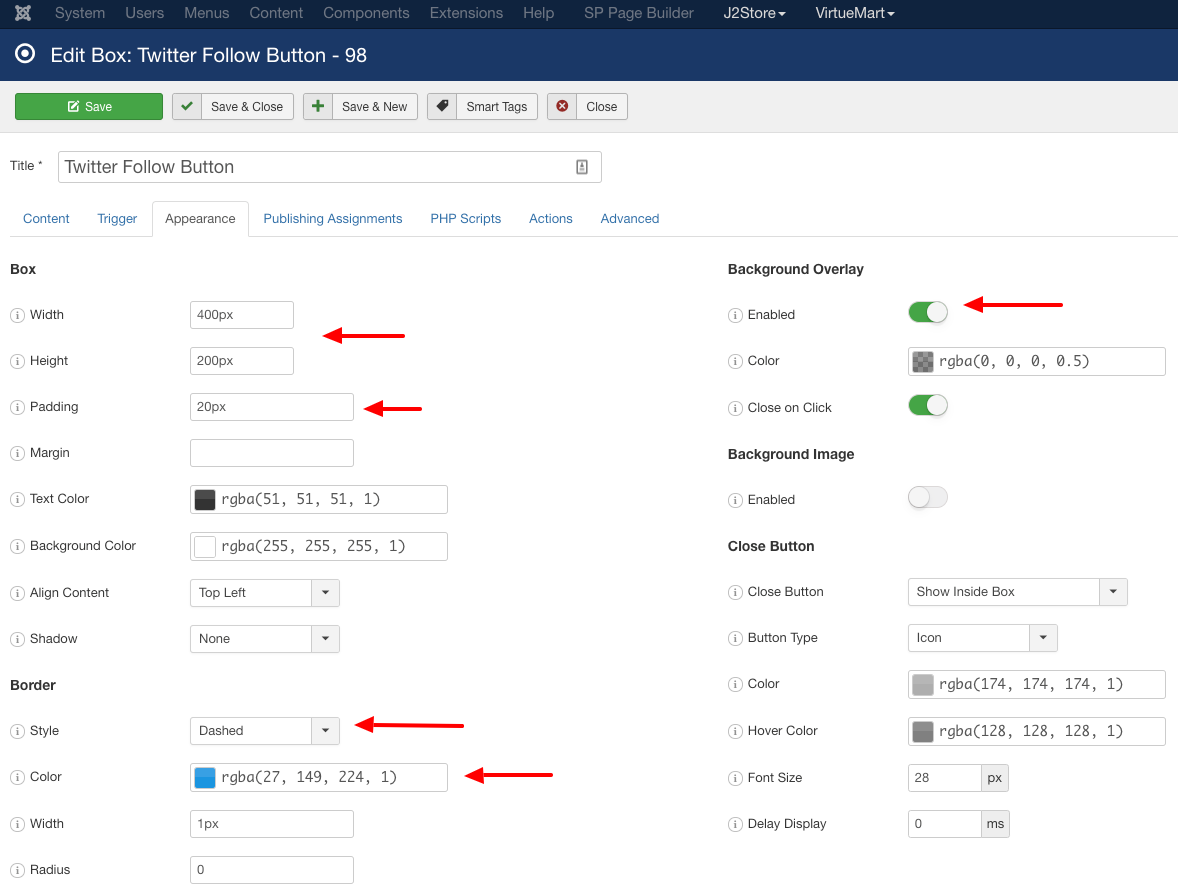 Set Width to 400px and Height to 200px
Set Center Align Content to Both
Set Border Style to Dashed
Set Border Color to #1b95e0 (Twitter Color)
Set Background Overlay to Yes, Color to #000000 and opacity to 50%
Choose your prefered publishing assignments and publish it!