Here's how you can load and transform any existing Joomla! module into a popup with EngageBox.
Go to Components -> EngageBox
Click "New" button to create a new box or edit your existing one
Select "Existing Module" on the "Box Type" listbox.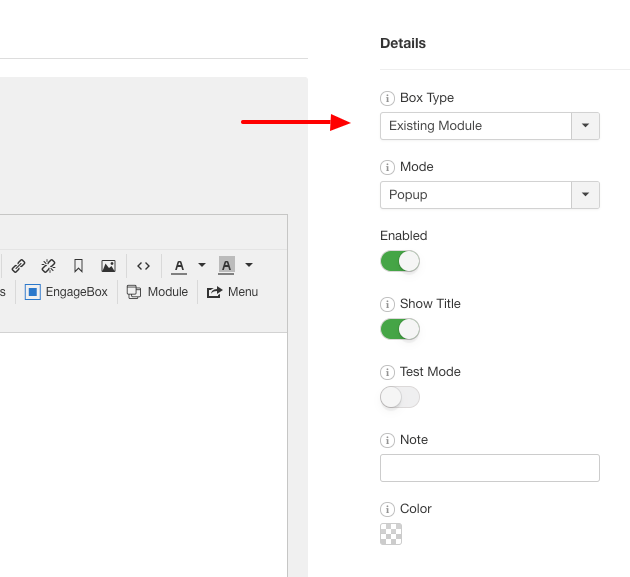 Once you select the box type, the page reloads and you're able to select the module you'd like to load in the Conten tab as shown in the picture below.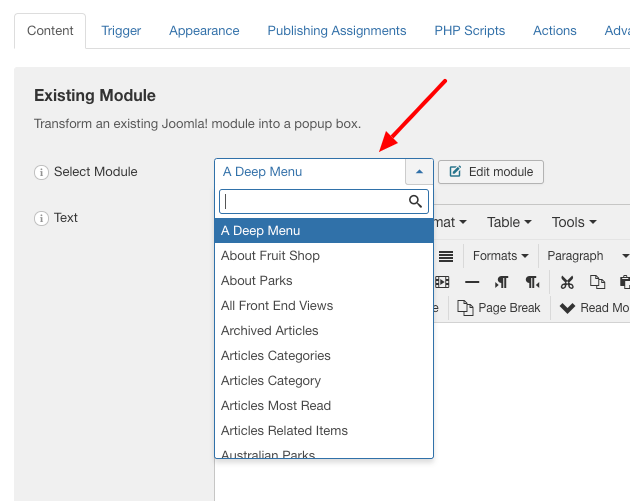 Note for Custom HTML Modules
If you're trying to load a Custom HTML module that includes plugin shortcodes, it's very likely these shortcodes to remain unparsed. To fix this issue, you'll need to enable the Prepare Content option found in the Options tab of the module settings.