The K2 - Category Condition lets you choose K2 Categories for your popup to appear.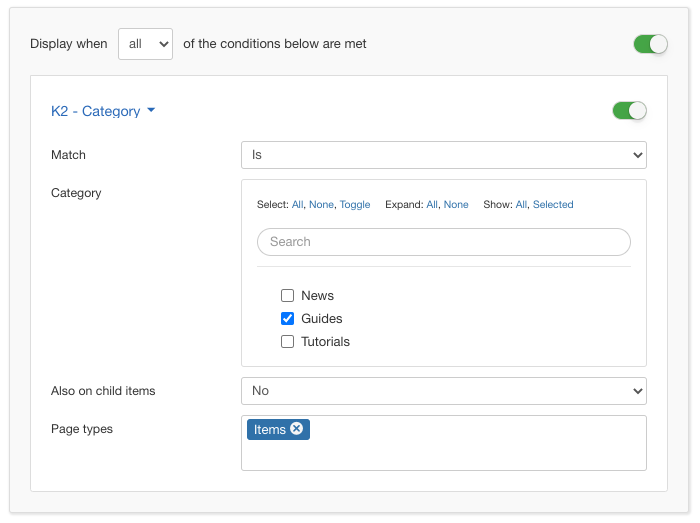 Options
In the table below you can see which options are available to setup the K2 - Category Condition.
Name
Description
Match
Set whether to match or not the selected K2 categories.
Category
Select one or more K2 categories.
Also on child items
Set whether the popup should appear on this category only, also on its child categories or only on its child categories.
Page types

Select for which K2 Page type the popup should appear.

Selected Page types are the following:
Use Case
The most common use case for the K2 - Category Condition is when you want your popup to appear in certain K2 categories.