The Month Condition is useful when you want to display your popup on a specific month (or a set of months) within the year.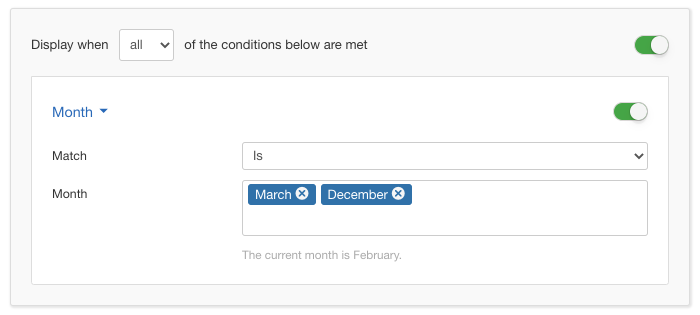 Options
In the table below you can see which options are available to setup the Date Condition.
| Name | Description |
| --- | --- |
| Match | Set whether to match or not the selected months. |
| Month | Select the month(s) to show this popup to your visitors. |
Use Case
A common use case for the Month Condition is when you want to display a popup during sale season, you can select the month you are interested in and in combination with other conditions, you can further narrow down when this popup appears.